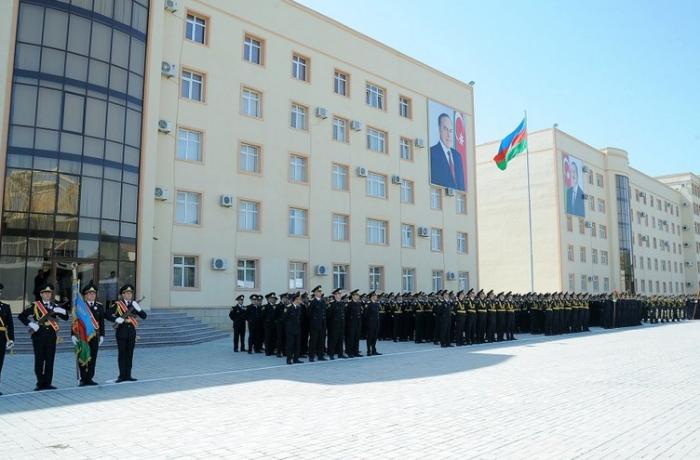 The winner of the tender held by the Police Academy of the Ministry of Internal Affairs has been announced.
Yeniavaz.com
reports with reference to the published official information, "Leygün" LLC (TIN-3800227221) became the winner of the tender for the amount of 47,650 manats 40 kopecks.
LLC "Leygün" will provide glass cleaning services in multi-storey administrative buildings and dormitories of the Police Academy. The washing area will be 37 thousand 520 square meters. From the figures it turns out that 1 square meter of glass will be washed for 1.27 manats.
The legal address of "Leygün" LLC, which has an authorized capital of 10 manats, is located in the village of Gazma, Balakan region. The legal representative of the LLC is Khalifa Mollamusa oglu Miraliyev. Khalifa Miraliyev is also the legal representative of "Emhouse" LLC (TIN-3800812371).
He is also the director of the historical and geographical museum of the Balakan region.
Khalifa Miraliyev is also a member of the Board of Appeal of the Executive Power of the Balakan region. It is reported that the son of Khalifa Miraliyev Ramil Miraliyev is the deputy chairman of the Balakan constituency No. 109 and the head of the housing and communal services of the Balakan district.
It should be noted that the name of this company can only be found in tenders.
The name of "Leygün" LLC, which will clean the windows of the Police Academy of the Ministry of Internal Affairs, is found only in one message that is not related to tenders.
Last year, the press reported that the project "Support for the development of small family farms in the Sheki-Zagatala economic zone through the Balakan regional center "ABAD"" was completed, jointly implemented by the United Nations Development Program (UNDP) with PLE "ABAD" and funded by the European union (EU). The report noted that Ambassador Kestutis Jankauskas, head of the EU Delegation to Azerbaijan, Alessandro Fracassetti, UNDP coordinator in Azerbaijan, Rufat Elchiev, director of the public legal entity "ABAD", visited families receiving assistance from this project in the regions.
One of the families they visited was the family of Elmir Miraliyev, the owner of "Leygün" LLC. Although the cheese-producing Miraliev family used to own a small bakery in Balakan, the income generated was not enough to keep the business stable. The family joined this project to explore the possibilities of diversifying their business.
Now it seems that over the past year the family has expanded their business from cheese making to glass cleaning.
It should also be noted that such interesting tenders have already been held by the Police Academy of the Ministry of Internal Affairs.
You can get more information by following the link below:
Facade of Police Academy building will be washed for 43,000 manat - Details
A. Jafarov