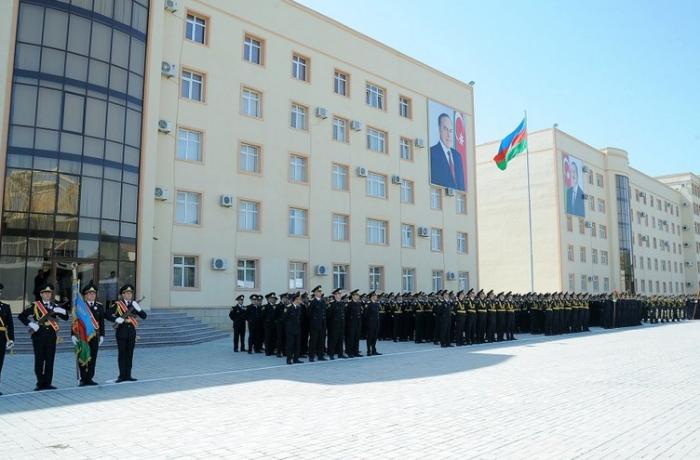 Has been announced the winner of the tender held by the Police Academy of the Ministry of Internal Affairs, Yeniavaz.com reports citing published official information.
The winner of the tender for the amount of 42,709 manat 47 kopecks was "HOLDING HH 2022 TT" LLC (TIN-1007345471).
LLC "HOLDING HH 2022 TT" will provide a cleaning service for the facades of buildings and structures for the Police Academy.
The legal address of "HOLDING HH 2022 TT" LLC, whose authorized capital is 10 manat, is located at the address: Gazanfar Musabekov, house 57A, Binagadi UTS, Binagadi district. Heydarov Sabuhi Yashar oglu is the legal representative of the LLC.
An interesting and strange part of the tender competition is that the company that won the tender, "HOLDING HH 2022 TT" LLC, was registered about 9 months ago - on December 10 last year. After a short period of time (one and a half month) after registration, it won the tender held by the Ministry of Justice. Over the past 8 months, it has won 5 tenders for a total of 182,000 manat.
For information, that Article 6 of the Law "On Public Procurement" contains requirements for the qualification of consignors (contractors). Paragraph 6.2.1 of this article clearly states that in order to ensure the execution of a sales contract, it is necessary to have professionalism, experience, technical and financial capabilities, workforce, managerial competence, reliability in the relevant field.
It is also not clear what kind of professionalism and experience a company created just a month and a half ago has. This company, which has neither an official website nor a social network account, and whose name does not appear anywhere, provides services to government agencies in various areas.
It should also be noted that on December 10 last year, Sabuhi Heydarov registered 3 more companies at the same address - "My Elit Group" LLC (TIN - 1007345341), "Real MM" LLC (TIN - 1007345211) and "Rial MM 017" LLC ( TIN - 1007345621).
A. Jafarov