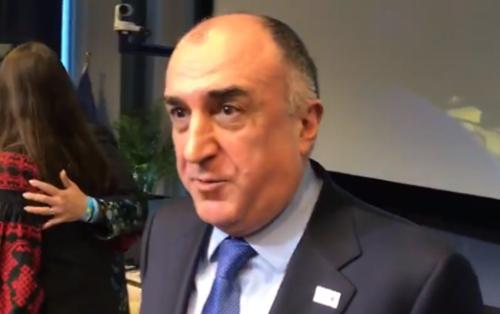 "We in Azerbaijan have certain hopes for the sanity of the new leadership of the neighboring country, realization that without the settlement of relations with Azerbaijan, without integration into large-scale regional cooperation, it is impossible to bring Armenia out of the impasse which it has driven itself, pursuing a policy of aggression and occupation," Azerbaijani FM Elmar Mammadyarov said in his interview to Kommersant.
"For our part, we gave a certain temporary pause for the new political leadership of Armenia to familiarize with the details of the negotiation process. This transitional stage has been completed and negotiations have resumed both at the level of the leaders of the two countries and at the level of the Foreign Ministers. ...The dialogue is taking place in the existing format on the existing agenda, which gives some optimism," he said.
The Minister also stressed that, at the same time, statements from the Armenian side that are very ambiguous and cast a shadow on the whole structure of the political settlement are often made almost in parallel with the meetings in the framework of the negotiation process: "Unfortunately, they are of different nature. This, of course, is alarming. So, I can say that the past year was very eventful and controversial. Now, first of all, we need a demonstration of political will on the part of the leadership of the Republic of Armenia to advance the negotiation process."