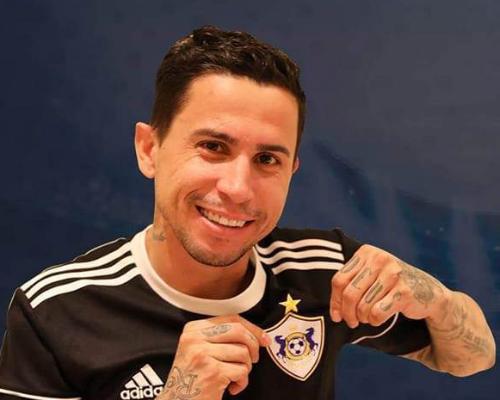 "I'm happy that I came home again. I have spent the most wonderful moments of my career here," Reynaldo said.
Report informs that Reynaldo returned to Qarabag after 2 years. Speaking to the club's official website the Brazilian forward noted that he is waiting impatiently for the moment when he will wear the uniform of the team from Agdam. "I will do my best to be in a good form. The club's management, coaching staff, fans, the entire Qarabag family are very dear for me. I came here to benefit this club and to have new achievements with Qarabag."
Notably, Reynaldo also wore Qarabag's uniform in 2013-2016. He scored 47 goals in 89 games and made 16 productive appearances in Aghdam club. He became the winner of the country championship and cup in the staff of the Azerbaijani team.