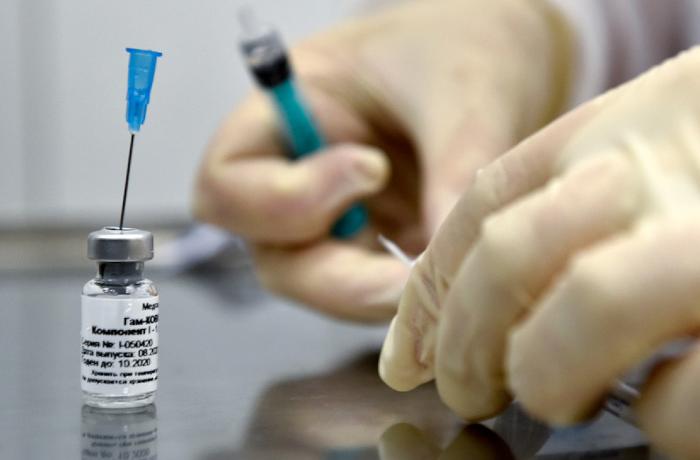 Ukrainian President Vladimir Zelensky has explained his country's refusal to use Russia's Sputnik V coronavirus jab, saying that the vaccine allegedly has no proof of efficacy, while Ukrainian citizens "are not guinea pigs," he told reporters Monday.
"There is no proof that Sputnik V guarantees results," he said when asked if Ukraine could possibly use the Russian COVID-19 vaccine. In this context, the Ukrainian leader once again raised the issue of a "hybrid information war," stressing, "Ukrainian citizens are not guinea pigs." "We have no right to perform experiments on them," Zelensky added.
The president was then asked whether Ukraine would consider using the Russian jab if the EU greenlighted it. He responded, saying that Russia needs to first satisfy the needs of its own people. "I think that they have around 140 million people, therefore, they should supply their own population before offering their vaccine," he said.
Kiev is in talks with all global COVID-19 vaccine producers except for the Russian ones. Late last year, the country inked a deal to supply more than 1.9 million doses of China's Sinovac Biotech jab. Ukraine is also expecting to receive batches through COVAX, as Kiev said that it would get 1.2 million doses at the first stage, while the total amount would be 8 million doses. Moreover, the Ukrainian authorities informed that the country would receive first 12 million doses of the COVID-19 vaccines produced by AstraZeneca and Novavax in February. At the same time, Kharkov's Biolik company has submitted official documents for Sputnik V to obtain state registration, but the national Health Ministry has already said that it will not be cleared for use in the country. (TASS)