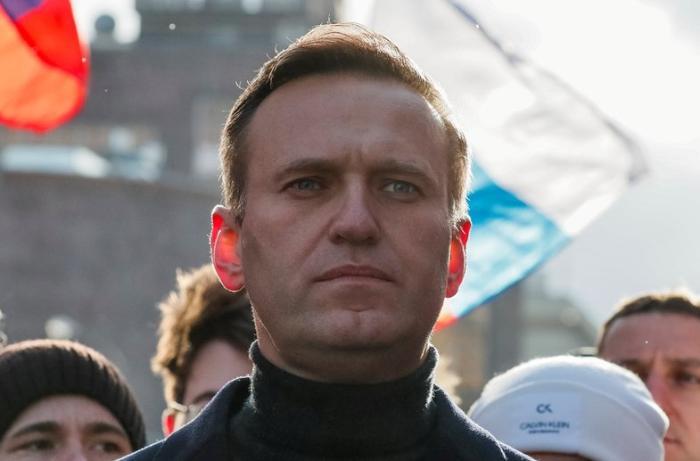 The United Nations and Western countries had told Moscow before the ruling to let Navalny go, and some countries have called for new sanctions on Moscow, which on Monday told them to mind their own business.
The ruling to remand him in custody for violating the terms of a suspended jail sentence, a day after he flew back to Russia for the first time since he was poisoned with a nerve agent last summer, could be the prelude to him being jailed for years.
Moscow's prison service has applied to convert a suspended three-and-a-half year embezzlement sentence in the same case, which he says was trumped up, into real jail time early next month. He faces three other separate criminal cases too.
As Navalny was led out of a police station, he told supporters that the only thing they needed to be afraid of was their own fear.
"Don't be afraid, take to the streets. Don't go out for me, go out for yourself and your future," Navalny said in a video posted to Twitter.
Supporters plan to rally across the country this Saturday, and an application for a 10,000-strong meeting at the end of this month has been lodged with Moscow authorities.
Over 70 Navalny supporters and journalists were detained across Russia on Monday, Monitoring group OVD-Info said.
Navalny, 44, called his treatment illegal and accused President Vladimir Putin of throwing the criminal code out the window in fear.
The Kremlin did not respond, but has previously said Navalny must face justice if he has done anything wrong.
About 200 Navalny supporters had gathered outside the police station in freezing temperatures.
When they heard he had been remanded, they started chanting, "Disgrace!" and "Putin resign!"
Four masked police officers detained Navalny at passport control on Sunday evening as he returned to Russia after being treated in Germany for what German military tests showed was poisoning by a Novichok nerve agent, a version of events the Kremlin rejects.
The rouble weakened as investors weighed the risk of new sanctions against Moscow.