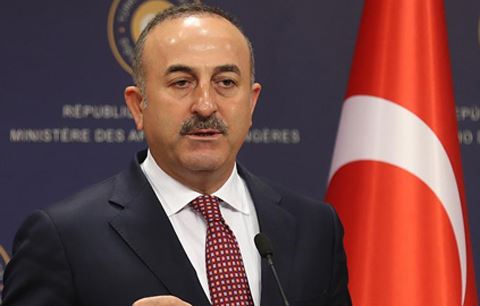 "A real opportunity arose to ensure lasting peace in the region," said the Turkish Minister of Foreign Affairs Mevlut Cavusoglu while answering a question on Nagorno-Karabakh in his interview with "Kuresel Medya" magazine.
"The Nagorno-Karabakh conflict was the result of one country's occupation of another's land, and it was a clear violation of international law," Turkish FM said.
He noted that arising of the current situation after 30 years is really upsetting.
According to the Turkish minister, despite Armenia's attack, Azerbaijan has defended itself quickly and decisively, taken the control of a significant part of the occupied territories and the war has ended on November 9, 2020, after 44 days.
M. Cavusoglu noted that the stability in the region will be beneficial for the Armenian people and Armenia: "For this reason, we support Azerbaijan's regional format initiative with the participation of 6 countries. This will increase regional ownership for peace and prosperity". (APA)