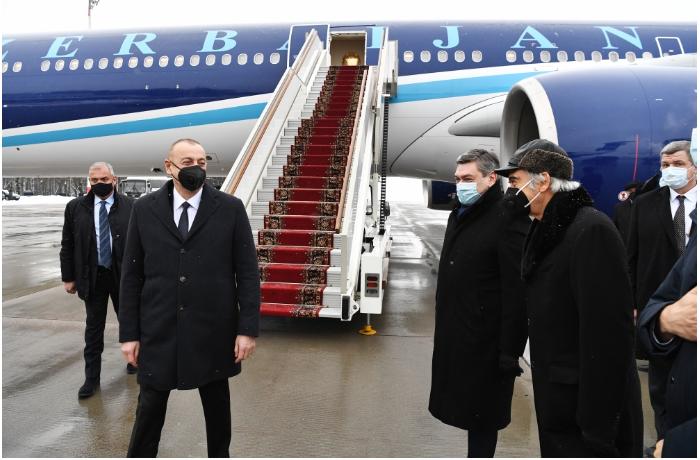 President of Azerbaijan Ilham Aliyev has embarked on a visit to the Russian capital Moscow.
The statement came from Azerbaijani Ambassador to Russia Polad Bulbuloglu.
"The President of Azerbaijan has arrived in Moscow and was met by Russian Deputy Foreign Minister Andrey Rudenko, representatives of the Russian Foreign Ministry and the Embassy of the Republic in Moscow. At present, a motorcade of President Ilham Aliyev is heading for the Kremlin," he said.
Russian President Vladimir Putin, Azerbaijani President Ilham Aliyev, and Armenian Prime Minister Nikol Pashinyan will hold trilateral talks in Moscow today. The parties plan to review the implementation of the tripartite statement on Nagorno Karabakh signed on Movember 10, 2020 by the three countries' leaders, and discuss further steps to address the problems of the region. (report)