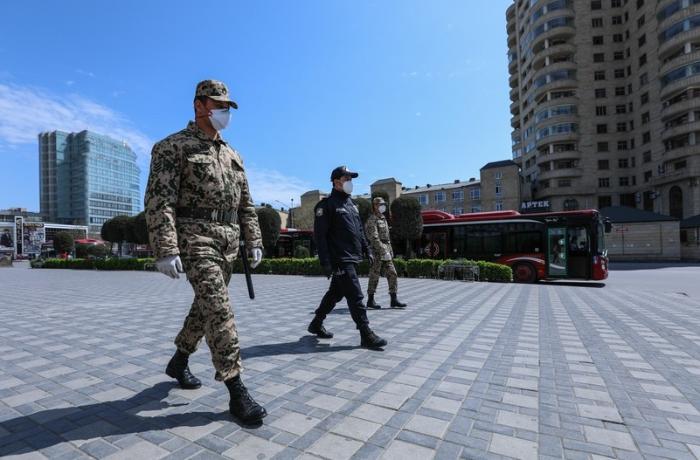 Considering the country's sanitary-epidemiological situation, the Operational Headquarters under the Cabinet of Ministers has decided to introduce new rules of the special quarantine regime in various cities and regions.
According to the decision, from 00:00 on November 7, 2020, to 06:00 on November 23, 2020, activities in all areas are stopped during the special quarantine regime in the administrative territory of the cities of Sheki, Lankaran, Gakh, Zagatala, Bilasuvar, Jalilabad, Masalli, Ismayilli, Guba, Khachmaz districts, except the following:
- activities of law enforcement, judicial authorities, military service bodies, and lawyers;
- activity of other state bodies (institutions) (within the number limits set by the Cabinet of Ministers);
- activity of health and social service institutions, disinfection services;
- utilities (water, electricity, gas, heating, communications and telecommunications, household waste);
- cargo transportation and logistics services;
- the activities of institutions that provide services continuously, as well as the production, procurement, supply, storage, and wholesale of food;
- agricultural, reclamation, and water management activities;
- activity of pharmacies, grocery stores (except for markets and fairs), gas stations;
- media activity;
- activity of financial organizations (bank, insurance, etc.);
- security services.