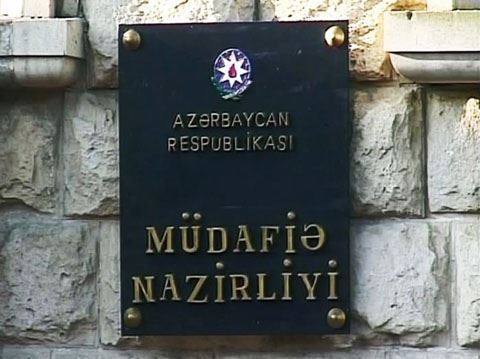 Thousands of Azerbaijani patriotic sons and daughters, our compatriots living abroad, reservists, war invalids and veterans appealed to the Ministry of Defense to join the army in support of our Army in connection with the recent military operations on the Azerbaijani-Armenian border in the direction of Tovuz region, the Defence Ministry told
The Ministry noted that from July 13 to 17, the Ministry received about 7,000 appeals on this issue.
"The Ministry of Defense welcomes and expresses gratitude to all our people, including every citizen, for their solidarity and support for our Army.
As noted by the President of the Republic of Azerbaijan, Supreme Commander-in-Chief of the Armed Forces Ilham Aliyev at the July 16 meeting of the Cabinet of Ministers, citizens wishing to enlist in the military can submit their application to the State Service for Mobilization and Conscription.
We state that the Azerbaijani Army resolutely prevents any provocations and attacks of the enemy and will continue to do so.
Thank you very much for your patriotism and solidarity," the statement said. (APA)