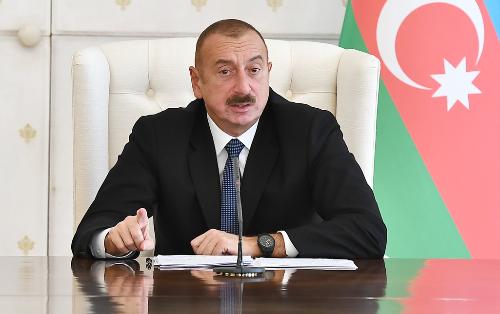 "Bakutel has been held for over 20 years and is the main exhibition and conference of the region. The head of the International Telecommunication Union usually also attends this exhibition and conference. During meetings with me, the leaders of this organization always appreciate the work Azerbaijan is doing in this area," said Ilham Aliyev, President of the Republic of Azerbaijan while received Minister of Transport, Communications and High Technologies Ramin Guluzade, on January 15, APA reports.
Mr President emphasized that since Azerbaijan has already become one of the important transport centers of Eurasia, our country must certainly turn into a center in the field of laying communication lines, the Internet and fiberoptic communications. "Therefore, the foundation-laying ceremony held in Kazakhstan in November last year is of particular importance. I am sure that this line will soon be laid. Its length is 400 kilometers. At the same time, the number of Internet users is gradually increasing in Azerbaijan – it is already 80 percent. To provide high-quality Internet, additional funds must also be provided."
"So a lot remains to be done in this area this year. However, it is gratifying that excellent results have already been achieved, and we will only go along the development path in the future. Azerbaijan must continue to maintain its leading positions in the field of transport, communications and high technologies in the region, and we must build up our potential," said Azerbaijani President Ilham Aliyev.