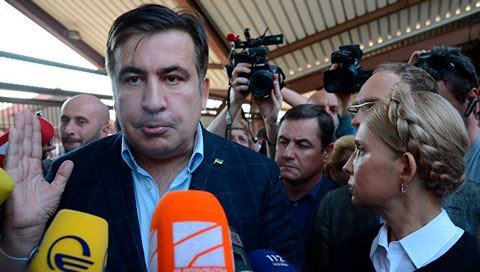 Former Georgian President Mikheil Saakashvili said he was one of those who offered a visa-free regime for Georgia with Europe, adding it was a bad idea, Report says, citing Ukraine.ru.
According to the former Georgian President, it was he who, together with the former Foreign Ministers of Poland and Sweden, came up with the idea of EU's Eastern Partnership program, which extends to Azerbaijan, Belarus, Armenia, Georgia, Ukraine, and Moldova.
"We came up with this visa-free and association with Europe. Now I curse myself for doing this because our citizens are leaving to work in Europe," Saakashvili said.
The politician also promised to return to Georgia and remedy the situation.