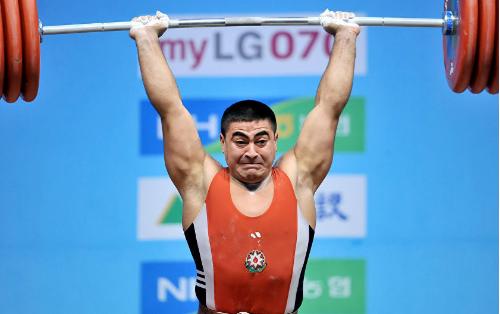 Penalty period of the Azerbaijani weightlifter Nizami Pashayev, whose result of repeated doping test was positive in 2008 Beijing Summer Olympic Games, has been announced.
Report informs citing the official website of the organization that International Weightlifting Federation (IWF) sentenced Europe and double world champion to eight years. Dehydroxlormetiltestosterone, oxandrolone and stanozolol were revealed in the body of 38-year-old veteran athlete.
As Pashayev expired his career, his term of disqualification is conventional.
Notably, on September 30, 2017 Azerbaijan along with Belarus, Armenia, China, Moldova, Kazakhstan, Russia, Turkey and Ukraine was disqualified from all competitions for one year. The reason was that the repeated doping tests of the athletes who attended Beijing 2008 and London 2012 Summer Olympic Games, gave positive results.