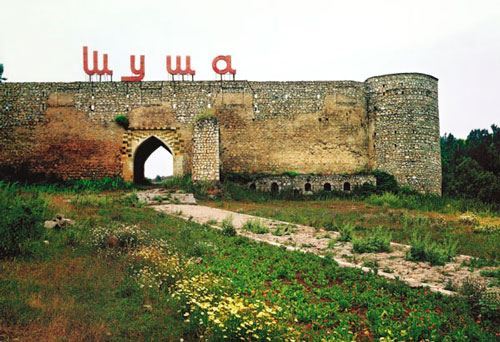 Tural Ganjaliyev, the Chairman of the Azerbaijani Community of the Nagorno-Karabakh Region of Azerbaijan, has sent a letter of protest to producers making film titled 'Gate to Heaven' in the occupied territories.
Report informs that the letter addressed to Kęstutis Drazdauskas and Angelika Schuler says: 'I write to you because you are making film titled 'Gate to Heaven' in the occupied Nagorno-Karabakh Region of the Republic of Azerbaijan. It would be better to title the film 'Gate to Hell' because the territories where you are making the film was forcibly occupied and hundreds of thousands of Azerbaijanis were expelled from their lands'.
The letter reminds that the resolutions of the UN Security Council (1993) recognize the Nagorno-Karabakh Region as the part of Azerbaijan and demand Armenian troops to leave these territories unconditionally. This demand was also approved in the resolutions and decisions of OSCE, NATO, Non-Aligned Movement, European Parliament, Council of Europe and other international organizations.
'We always ask that how the people living in the Nagorno-Karabakh do live normally in this region despite the fact that they know about, some of them even witnessed, injustice and blood in this territory'.
We invite you to support peace, justice and development and operate for cooperation of Armenian and Azerbaijani communities of the Nagorno-Karabakh Region', the letter said.