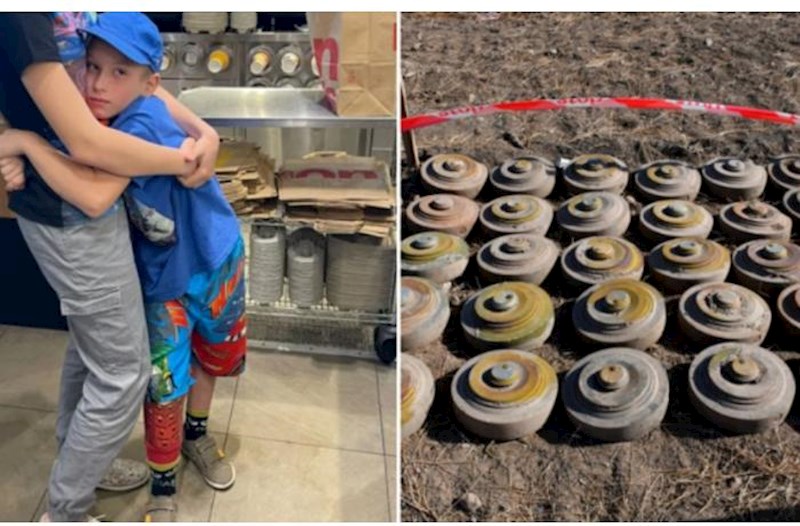 In Ukraine, as in Azerbaijan's Garabagh, mines are hidden in toys, Report informs referring to an article published in Metro.co.
The article notes that in Ukraine and Azerbaijan's Garabagh, civilians are equally affected by mines: "Such landmines are being planted not only in Ukrainian regions, for decades, Armenian troops have been massively polluting the Garabagh region of Azerbaijan."
The article goes on to say that in Ukraine, as in Garabagh, mines are usually hidden in toys: "Apartment buildings are also mined. The mines are buried in such a way that as many civilians as possible suffer. This is an act of genocide, this is an attempt to kill people because of their ethnicity and nationality."
The article also indicates the timing of the demining process.
"The process of clearing mines in Ukraine may take 30 years. Clearing the Garabagh region of Azerbaijan from mines laid by Armenian forces may take the same amount of time. Turkish MEMATT mine-clearing vehicles are used in Azerbaijan. Azerbaijanis, who returned to their ancestral lands in Garabagh, have for three years accumulated a lot of experience in clearing civilian objects from mines. Currently, Kharkiv is also using equipment for demining territories," reads the article.