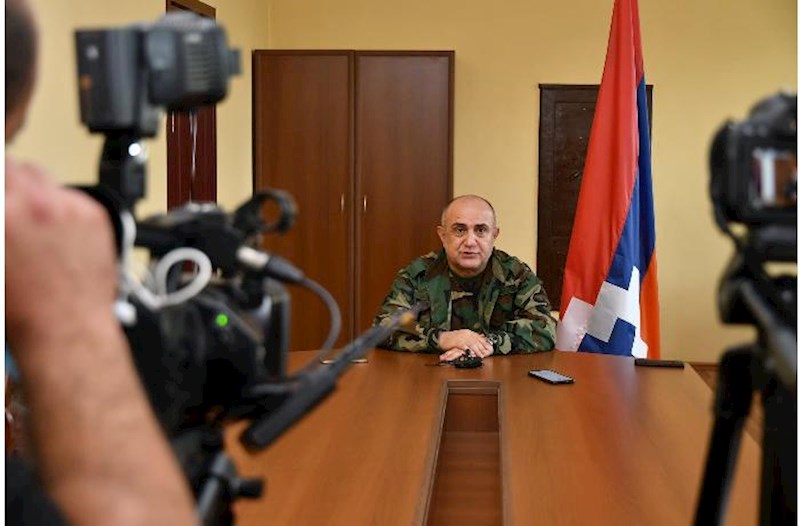 The results of the meeting in Brussels provoked a protest from a group of Armenians living in Khankendi.
Yeniavaz.com
reports referring to the portal "Armenianreport", during the rally initiated by the leader of the Motherland party Samvel Babayan made a number of proposals to the leadership of the separatist regime.
The main demand of the rally participants was the appointment of Samvel Babayan as a "Minister of State".
Speaking at the rally, Samvel Babayan said that there are 3 important issues that must be implemented in a short time. According to Babayan, this is the creation of a professional army, stimulating an increase in the birth rate and solving the problems of pensioners.
According to him, if these things are not implemented, it will be impossible to live in Khankendi: "If we cannot solve these problems, we will lose Artsakh (Karabakh - ed.)."
Babayan also added that if he is given such an opportunity, he will implement the above in 100 days.
It should be noted that Samvel Babayan was the commander of the "self-defense forces" created in Nagorno-Karabakh in the early 90s of the last century. In fact, he was the commander of the separatists and led all military operations. He was the first "defense minister" of the separatist regime. Samvel Babayan also signed on behalf of the separatists in 1994 the "Ceasefire Agreement". Later, in 2000, he was arrested on charges of conspiring against the leader of the separatist regime, Arkady Gugasyan, and spent 4 years in prison. Later he worked as a representative of the Dashnaktsutyun party in Karabakh.
Elnur Ali