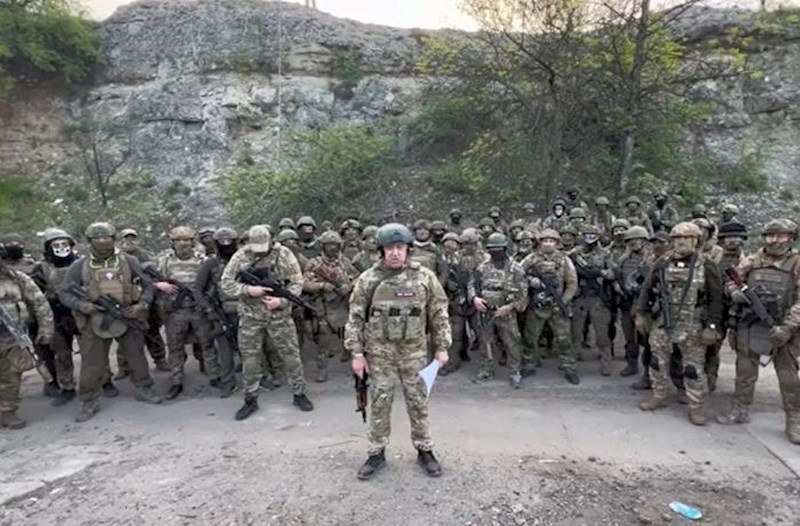 Yevgeny Prigozhin announced the departure of Wagner PMC from Bakhmut.
Yeniavaz.com
reports according to Prigozhin, the military does not have enough ammunition, and they will go to the rear.
The Wagner's departure from Bakhmut is scheduled for May 10.
"I officially inform the Chief of the General Staff, the Minister of Defense, the Supreme Commander-in-Chief: my guys will not suffer losses in Bakhmut without ammunition, useless and unjustified. From May 10, we are leaving Bakhmut," said Prigozhin.
Earlier, Yevgeny Prigozhin accused the leadership of the Ministry of Defense that the Wagner was not receiving enough ammunition.