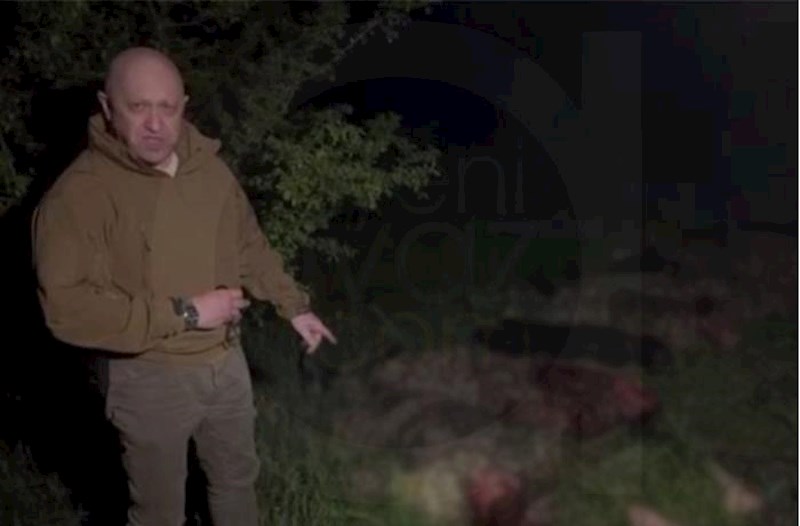 Yevgeny Prigozhin, owner of the Wagner private military company, stood in front of the corpses of Wagner fighters in the city of Bakhmut, Ukraine, and addressed Russian Defense Minister Sergei Shoigu and Chief of the General Staff Valery Gerasimov.
Yeniavaz.com
reports that in the footage he demands ammunition and insults Shoigu and Gerasimov with obscene words.
The footage has been circulated on social media.
"These guys PMC "Wagner" who died today. Listen to me. These are someone's fathers and sons. Those who don't give us ammunition will burn in hell. We're low on ammo, 70%. Shoigu, Gerasimov, where is the ammunition?! You sit in expensive clubs. Your kids are making YouTube videos. You think that you are the masters of this life, and that you have the right to dispose of their lives. You think that if you have warehouses from shells, then you have a right to it. There are elementary calculations - if you give the norm of ammunition, there are five times less of them (points to the dead). They volunteered here and are dying for you to fatten in your mahogany cabinets. Keep this in mind," Prigozhin said.