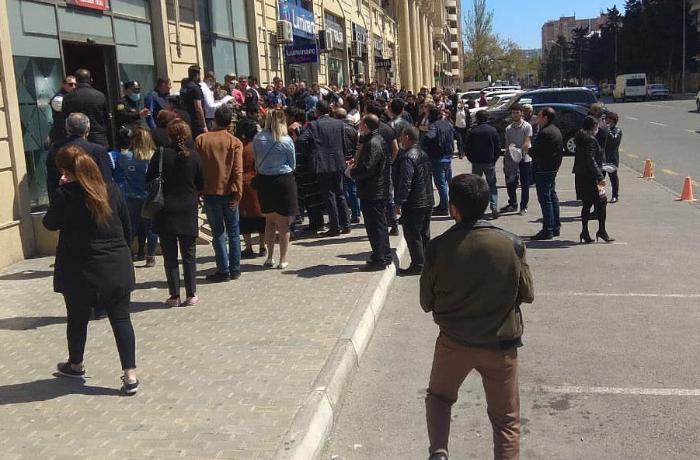 As of April 1 this year, there are 302.5 thousand unemployed in Azerbaijan.
The calculation made by
Yeniavaz.com
with reference to published official data shows that over the past 3 months since the beginning of this year, the number of unemployed in the country has increased by 0.3 thousand people.
It should also be noted that according to information at the beginning of this month, the economically active population amounted to 5 million 361.6 thousand people, of which 5 million 59.1 thousand people were employed (working) people.
It should be noted that at the beginning of 2021, the number of unemployed in Azerbaijan reached the highest level in the last 19 years.
| | |
| --- | --- |
| Years | Number of unemployed (thousand people) |
| January 1, 2006 | 317,8 |
| January 1, 2007 | 291,2 |
| January 1, 2008 | 281,1 |
| January 1, 2009 | 262,2 |
| January 1, 2010 | 260,2 |
| January 1, 2011 | 258,3 |
| January 1, 2012 | 250,9 |
| January 1, 2013 | 243,1 |
| January 1, 2014 | 236,6 |
| January 1, 2015 | 237,8 |
| January 1, 2016 | 243,7 |
| January 1, 2017 | 252,8 |
| January 1, 2018 | 251,7 |
| January 1, 2019 | 253,8 |
| January 1, 2020 | 251,6 |
| January 1, 2021 | 375,9 |
| January 1, 2022 | 315,7 |
| January 1, 2023 | 302,2 |
| April 1, 2023 | 302,5 |
Elnur Ali