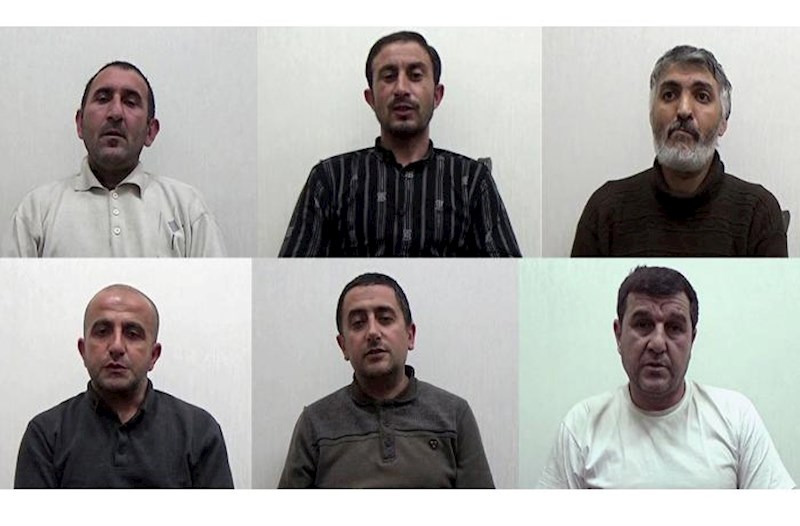 The employees of the Ministry of Internal Affairs, the State Security Service and the Prosecutor General's Office of Azerbaijan carried out joint special complex operational measures to suppress criminal acts committed by a group of persons in order to destabilize the situation in the country by recruiting persons and religious propaganda by Iranian special services in exchange for material interest.
Yeniavaz.com
reports that this is stated in a joint statement of the State Security Service, the Ministry of Internal Affairs and the Prosecutor General's Office of Azerbaijan.
It is noted that Rufulla Akhundzadeh and Bakhtiyar Bayramov, who live in Iran and cooperate with the special services of this country, in exchange for money, instructed Arif Dzhumshudov, a resident of the Terter region, to create a "resistance detachment" with the aim of creating a state "Karime" controlled by Sharia laws, seizing power through armed riots country and violent change of the constitutional system of the Azerbaijan Republic.
Arif Dzhumshudov, on the basis of assignments, attracted to this activity his acquaintances who propagate religious radicalism - Tarzan Garashov, Sanan Mammadov, Khagani Mammadov and Igbal Akhundov. He conveyed the instructions of Rufulla Akhundzade and Bakhtiyar Bayramov to these persons during secret meetings in his house.
Members of the group, attracting additional persons, informed Rufulla Akhundzade about this.
In addition, R. Akhundzade attracted Anar Isaev, a resident of Baku, to "cooperation", also giving the task to create a "resistance detachment" in order to create the "Karime" state.
Rufulla Akhundzade introduced Anar Isaev to Arif Dzhumshudov for joint activities, promising big money, weapons and all the necessary support.
The detainees, posing as "believers", on social networks and at ceremonies where people gathered, carried out propaganda in favor of Iran and religious radicalism, carried out tasks received from abroad in order to undermine the traditions of tolerance that had developed in Azerbaijan. Members of the group also organized the sale of narcotic drugs shipped from Iran and directed the funds received to promote religious radicalism and finance other subversive activities in Azerbaijan.
Operational-search and investigative activities continue.