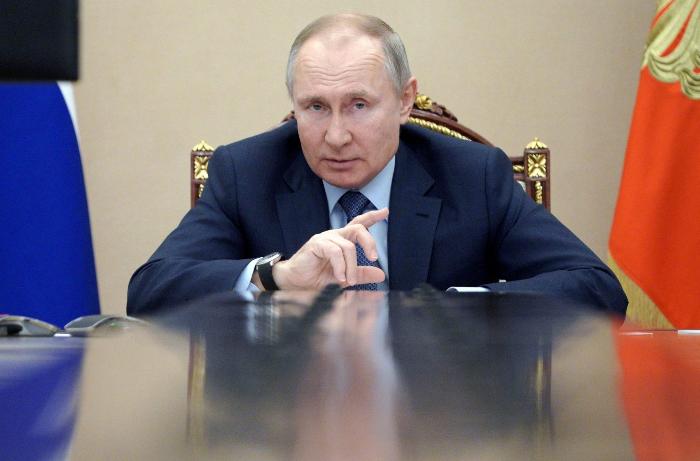 The International Criminal Court (ICC) has issued an arrest warrant for Russian President Vladimir Putin.
Yeniavaz.com
reports that currently 123 countries are forced to comply with the ICC decision.
All member states of the ICC have pledged to comply with the court's decision.
It should be noted that Azerbaijan is not among the 123 countries that are required to arrest Putin. In particular, the United States, which is the author of the main sanctions against Russia, does not have such an obligation.
After this ICC decision, Putin will not be able to visit Europe, most African countries and South American countries.
On the map below, you can see states that are parties to the ICC (green), states that signed the Rome Statute (to become a member of the ICC) but did not ratify it (yellow), states that signed but later withdrew their signature (orange color), non-signatory and/or non-affiliated states to the Rome Statute (red):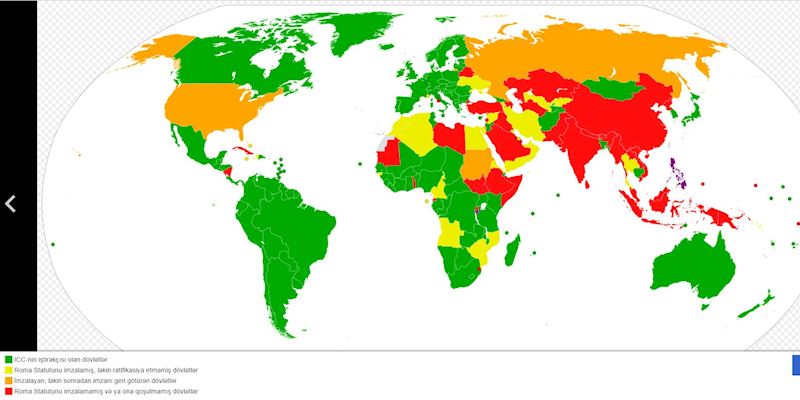 The full list of ICC member states is as follows:
Afghanistan
Albania
Andorra
Antigua and Barbuda
Argentina
Australia
Austria
Bangladesh
Barbados
Belgium
Belize
Benin
Bolivia
Bosnia and Herzegovina
Botswana
Brazil
Bulgaria
Burkina Faso
Cape Verde
Cambodia
Canada
Central African Republic
Chad
Chile
Colombia
Comoros
Congo
Cook Islands
Costa Rica
Ivory Coast
Croatia
Cyprus
Czech Republic
Democratic Republic of the Congo
Denmark
Djibouti
Dominica
Dominican Republic
Ecuador
Salvador
Estonia
Fiji
Finland
France
Gabon
Gambia
Georgia
Germany
Ghana
Greece
Grenada
Guatemala
Guinea
Guyana
Honduras
Hungary
Iceland
Ireland
Italy
Japan
Jordan
Kenya
Kiribati
Latvia
Lesotho
Liberia
Liechtenstein
Lithuania
Luxembourg
Madagascar
Malawi
Maldives
Mali
Malta
Marshall Islands
Mauritius
Mexico
Mongolia
Montenegro
Namibia
Nauru
Netherlands
New Zealand
Niger
Nigeria
North Macedonia
Norway
Panama
Paraguay
Peru
Poland
Portugal
Republic of Korea
Moldova
Romania
Saint Kitts and Nevis
St. Lucia
Saint Vincent and the Grenadines
Samoa
San Marino
Senegal
Serbia
Seychelles
Sierra Leone
Slovakia
Slovenia
South Africa
Spain
State of Palestine
Suriname
Sweden
Switzerland
Tajikistan
East Timor
Trinidad and Tobago
Tunisia
Uganda
Great Britain
United Republic of Tanzania
Uruguay
Vanuatu
Venezuela
Zambia
A. Jafarov