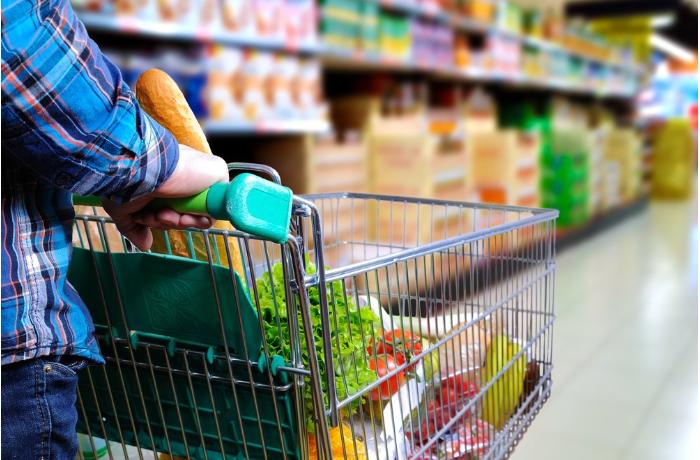 In January-February of this year, one person per month purchased products worth 405.5 manats in retail trade.
Yeniavaz.com
reports citing official information, over the past 2 months, food, beverages and tobacco products were purchased for 228 manats and non-food products for 177.5 manats.
For information, the same period last year, a resident of the country bought an average of 346.2 manats, including food, drinks and tobacco for 191.9 manats, non-food products for 154.3 manats.
As can be seen from the figures, the total funds spent by the population in retail trade increased by 17.1% over the past year. Funds spent on food, beverages and tobacco products increased by 18.8%, while funds spent on non-food items increased by 15%.
It should also be noted that last year prices for food products, drinks and tobacco products increased by 17.3%, and for non-food products - by 12.2%.
For example, food products, which cost 200 manats last year, cost 234.2 manats in the first 2 months of this year after 17.1% inflation.
Elnur Ali