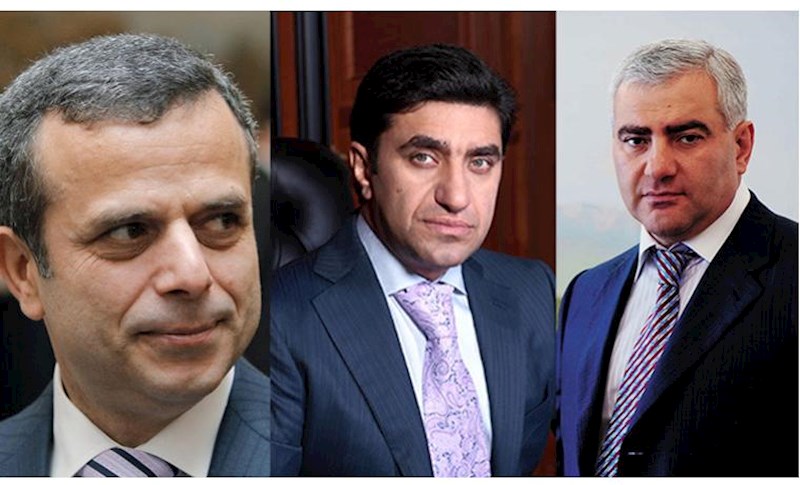 As in previous years, "Kievskaya Ploshchad", a company headed by Zarakh Iliev and God Nisanov, who hails from Azerbaijan, earned the most from renting real estate in Russia last year.
Yeniavaz.com
reports that information about this was included in the report "Kings of Real Estate in Russia", prepared by the Russian edition of the magazine "Forbes".
The report says that the annual profit of the "Kievskaya Ploshchad company", owned by our compatriots, from leasing real estate amounted to $1,600,000,000. Compared to the previous year, their real estate rental income decreased by $65 million.
It should be noted that these incomes were received from the "European shopping center" (180,000 sq. m.) and the "Food City" cooperative (930,000 sq. m.) they own. Currently, the "Kievskaya Ploshchad" company has at its disposal shopping centers with a total area of ​​2 million 154 thousand square meters. m, office space 148 thousand square meters. m, warehouses 348 thousand sq. m, hotels with 1,550 rooms.
For information, God Nisanov was born in 1966, and Zarakh Iliev - in 1972 in the Guba region (Krasnaya Sloboda).
Another Azerbaijani, owner of "Crocus Group" Araz Agalarov, got into the list of "kings of real estate in Russia". Araz Agalarov, who was ranked 11th on the list in 2016, moved up 6 positions to 5th in 2017. In 2019, Araz Agalarov earned $370 million from real estate rentals and dropped to 6th place. In 2020, Araz Agalarov's income decreased by $130 million to $240 million, and his position on the list dropped to 7th place. In 2021, he increased his income to $85 million and climbed back up to 6th place. Last year, his income decreased by $85 million and he dropped to 8th place.
It should be noted that the owner of the company "Crocus" was in 7th place in the list of "kings of Russian real estate", compiled in 2015. The real estate owned by Araz Agalarov includes "Crocus Expo" (1 million 40 thousand square meters) and the shopping center "Vegas" (480 thousand square meters). In addition, Agalarov manages a hotel with 235 rooms and a shopping center with an area of 854,000 square meters.
Samvel Karapetyan, a businessman of Armenian origin, was ranked second in the "Kings of Real Estate" report, just like in 2021.
Here are the top 10 "real estate kings" in Russia: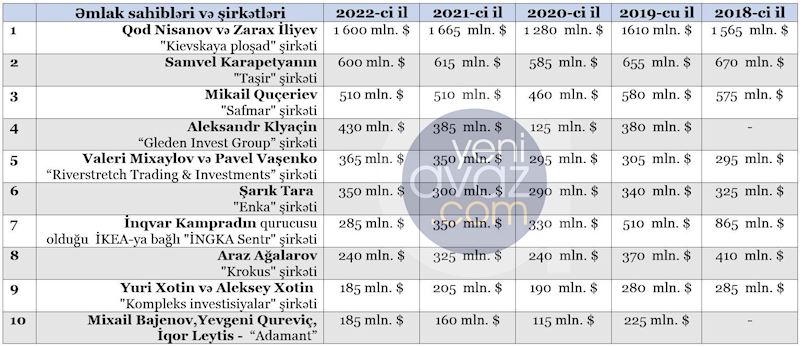 A.Jafarov