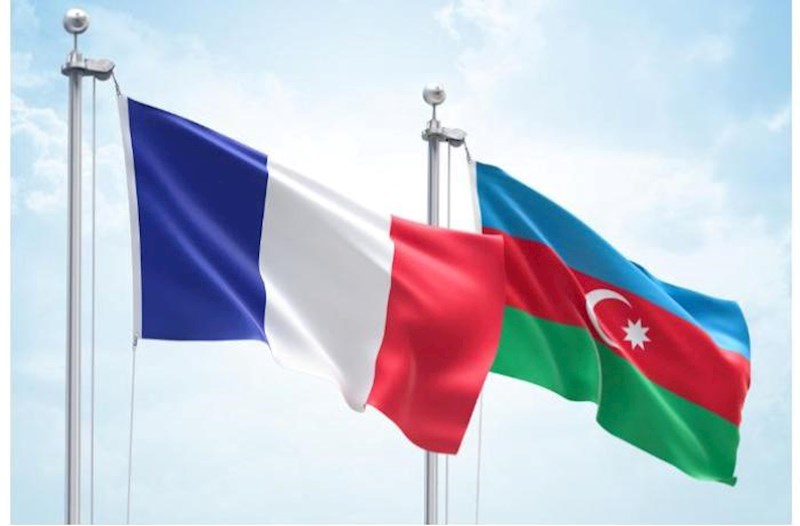 In January of this year, Azerbaijan's foreign trade turnover amounted to $3 billion 289 million 529.4 thousand.
Yeniavaz.com
reports with reference to published official data, exports accounted for 1 billion 876 million 842.8 thousand dollars, and imports - 1 billion 412 million 686.2 thousand dollars.
As before, this time Azerbaijan's main trading partner was Italy. In the first month of this year, products worth $604 million 896.4 thousand (crude oil) were exported to Italy.
Russia has been our main import trading partner. In January, we imported products worth $267,794,000 from Russia.
Compared to January last year, exports decreased, while imports increased. Thus, compared with the first month of last year, exports in January of this year decreased by 39%, while imports increased by 45%.
One of the highlights was the sharp increase in trade with France. In January of this year, France ranked 6th among our main trading partners and 2nd in terms of imports. After Russia, Azerbaijan imported the most products from France. In one month, products worth $185 million were brought to Azerbaijan from France, and according to this indicator, it surpassed Turkey and China. Compared to last year, the amount of imports from France increased by more than 14 times. For comparison, in January last year, France ranked 14th in the list of countries from which Azerbaijan imported the most products.
The first 15 countries that are trade partners of Azerbaijan: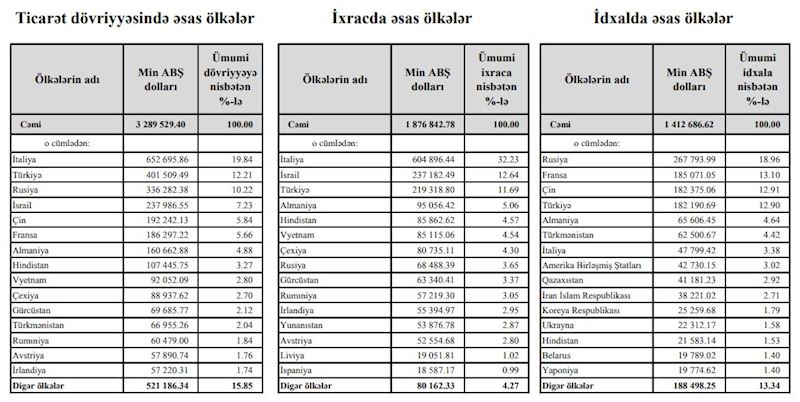 A.Jafarov