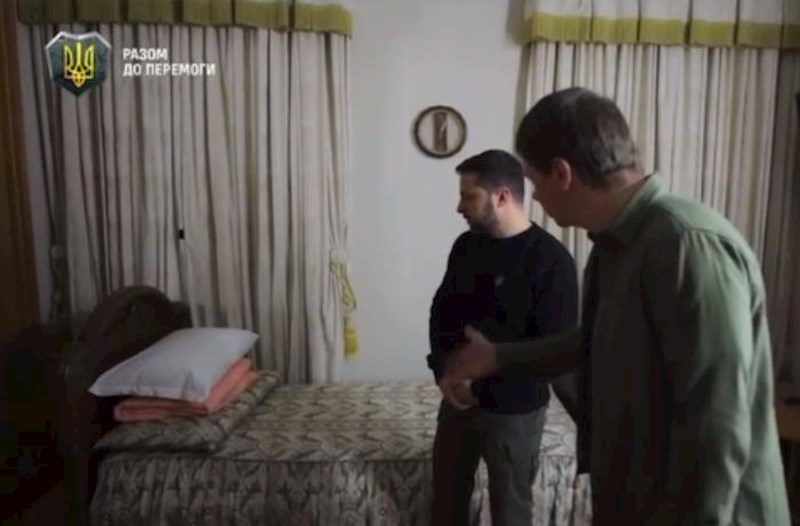 On the anniversary of the full-scale Russian invasion, Ukrainian TV presenter Dmitry Komarov presented the author's documentary project "Год" ("The Year"), in which he interviewed President Vladimir Zelensky.
Yeniavaz.com
reports that during a conversation at the Office of the President of Ukraine, Volodymyr Zelensky showed where he has been living for a year. So, in the operating room there is a separate room where there is a bed, a washbasin, a hair washer, a table, a TV and a dressing room.
According to the president, he has been living in this room since February 24, 2022, when Russia staged a full-scale invasion. He spends all his free time here, except for the cases when he and his team went down to the bomb shelter.
"This is my home. I've been living here for a year now. We are used to always turning off the lights here because we save electricity. It's already like a habit," Zelensky added.