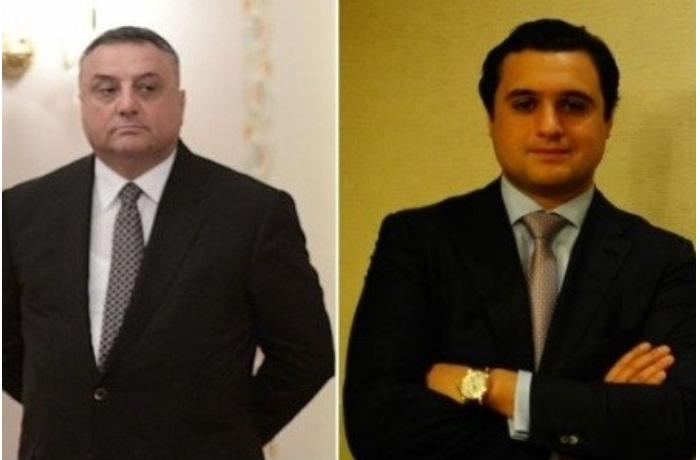 A criminal case has been opened against Anar Makhmudov and Nargiz Makhmudova, the son and daughter of former Minister of National Security Eldar Makhmudov.
Yeniavaz.com reports that the lawsuit has been submitted to the judge of the Baku Commercial Court Emin Aliyev.
It is noted that no information was provided on the reason for which the lawsuit was filed. The lawsuit was filed by Agarakhimov Ilgar Agarakhimovich.
For information, it is reported that Anar Makhmudov, the son of Eldar Makhmudov and the son-in-law of the former head of the International Bank, Jahangir Hajiyev, who is currently in prison, headed a large business network.
There were several companies in London owned by Anar Makhmudov. Anar Mahmudov also has companies in Azerbaijan, Luxembourg, Spain and Turkey. The name of Anar Mahmudov is mentioned in official documents as the founder and legal representative of "Diqlas-1" LLC and "Kristal İnşaat" LLC. At the same time, Anar Mahmudov is the chairman of the board of "Caspian Crystal Holding". The aforementioned "Kristal İnşaat" LLC and "Crystal Med" LLC are located at the same address as "Caspian Crystal Holding". In addition, Anar Mahmudov was one of the partners of "Deha Gömlek Üretim Sanayi ve Ticaret Limited" in Turkey. Also, Anar Mahmudov was the Chairman of the Board of Directors of the company "Sınalco Gayrimenkul ve Danışmanlık Hizmetleri Anonim". At the same time, Anar Mahmudov owns 4 companies in Spain ("22 Vaquer De Bendinat S.L.", "Son Sana Portals S.L.", "Macent Invest Group SL" and "Majorca Capas Group Investment SL"), 2 companies in Luxembourg ("Utılıcom" and "Konoco. M").
Nargiz Mahmudova is the youngest daughter of Eldar Mahmudov. Nargiz Mahmudova married Rasim Aliyev, the grandson of the brother of President Heydar Aliyev.
A. Jafarov