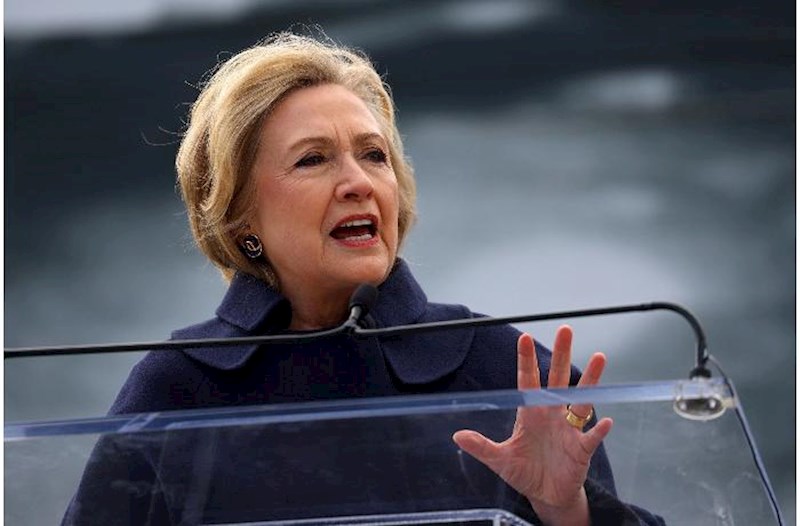 Well-known politician Hillary Clinton, who served as Secretary of State in the administration of the 44th US President Barack Obama, spoke about the hunger strike of Azerbaijani public figure Bakhtiyar Hajiyev.
Yeniavaz.com reports that she wrote about it on her official Twitter page.
"I add my voice to the chorus of people and institutions expressing concern for Azerbaijani activist Bakhtiyar Hajiyev. He's on hunger strike to protest his detention since December on politically-motivated charges, and his condition is deteriorating. The world is watching", - she said.
Earlier US senators Ben Cardin and Dick Durbin applied to Azerbaijan twice about Bakhtiyar Hajiyev.
Also on February 11, the same information was shared on the official website of the US State Department.
It should be noted that on December 9, Bakhtiyar Hajiyev was detained on charges of hooliganism and contempt of court. On that day, the Khatai District Court sentenced him to imprisonment for 1 month and 20 days.
On December 15, Hajiyev went on a hunger strike demanding his release from prison.
He ended his hunger strike on the evening of December 28 at the urging of members of the public and family members. However, after the Court of Appeal again did not satisfy his complaint about the arrest, on January 9, Bakhtiyar Hajiyev went on a hunger strike again and continues to this day.
On January 21, the court extended Bakhtiyar Hajiyev's term of imprisonment for 1 month, and the day before, on February 23, for another two months.