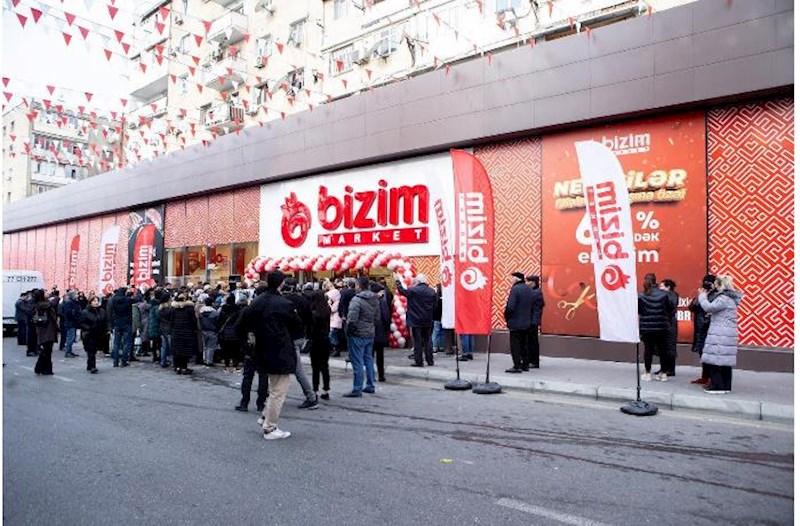 "Bizim Market" LLC (TIN -1501069851), which owns one of the country's leading supermarket chains, has announced its liquidation.
Yeniavaz.com
reports, that the announcement of liquidation states that the authorized capital of the LLC will be reduced until December 29, 2023, taking into account the termination of the activities of "Bizim Market" LLC.
For information, the legal address of "Bizim Market", which is considered one of the leading supermarkets operating for many years, is located at the address: Baku, Khatai district, Khudu Mammadov street, house 1C. The authorized capital of the LLC is 7 million 361 thousand 853 manats. The legal representative of the company, registered in 2005, is Shirinov Ramin Rasim oglu.
If you remember, in 2016, several large supermarkets turned to the former Minister of Economy Shahin Mustafayev with a request to help them get out of the difficult situation in which they found themselves after the devaluation of the manat and changes in tax legislation.
It should be noted that one of the signatories under this statement was Rasim Salmanov, who introduced himself as the founder of "Bizim Market".
For information, we note that various information about Rasim Salmanov has been circulating in the media for a long time. In 2016, on the complaint of Rasim Salmanov, his wife's sister Khadzhar Guliyeva and her son Sahib Guliyev were reportedly arrested. These individuals were accused of fraudulently taking over 4 million of their relative Rasim Salmanov's money. According to the verdict of the Baku Grave Crimes Court, Sahib Guliyev was sentenced to 11 years, and his mother, Hajar Guliyeva, to 10 years and 6 months.
After that, Rasim Salmanov's mother-in-law, Khanymbaji Ismailova, who made a statement to the press, stated that Rasim Salmanov was a close friend of the son-in-law of the former Minister of National Security (MNB) Eldar Makhmudov named Vugar, and this man patronized Rasim Salmanov's business.
A. Jafarov