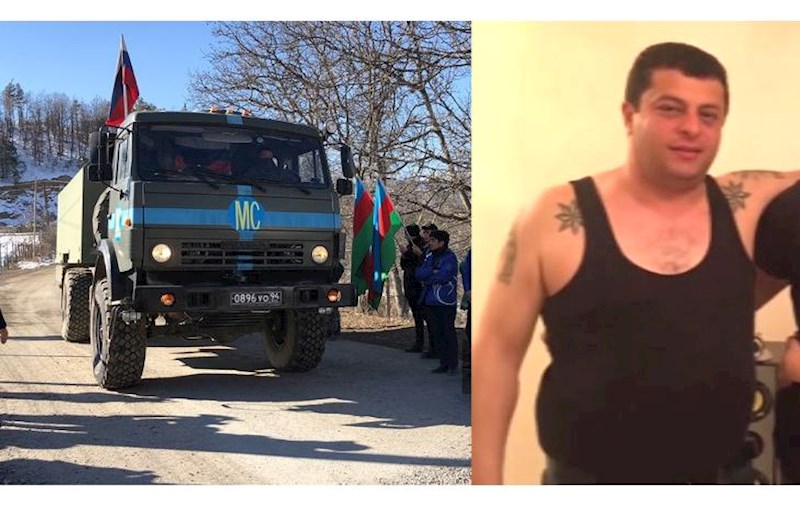 About a week ago, Russian peacekeepers took the brothers Ara and Alik Banduryan, nicknamed "Noratus", and several other people from Khankendi and took them to Armenia.
Yeniavaz.com
reports with reference to the Armenian press, that criminal authorities went to Khankendi shortly before the closure of the Lachin corridor. They could not return to Armenia after the road was closed. Only a week ago they were taken out of Khankendi by a car of Russian peacekeepers.
The Armenian press writes that a man nicknamed "Tarzan", who was taken out of Khankendi together with the Banduryan brothers, upon arrival in Armenia, raided a gas station in the Charensavan district of the Kotayk region and was later detained by special police officers from Iravan.
For information, the Banduryan brothers are considered one of the well-known criminal authorities in the post-Soviet space. The Banduryan brothers, who were part of the group of the well-known crime boss Aslan Usoyan, nicknamed "Ded Khasan", who was killed in 2013, were repeatedly accused of various crimes. The brothers Ara and Alik Banduryan are reported to have very close relations with political figures in Armenia. In 2016, when they were arrested on suspicion of killing two people, dozens of deputies of the Armenian parliament applied to the court to release the Banduryan brothers on bail.
The Armenian press writes that the Banduryan brothers went to Khankendi for some documents.
Elnur Ali