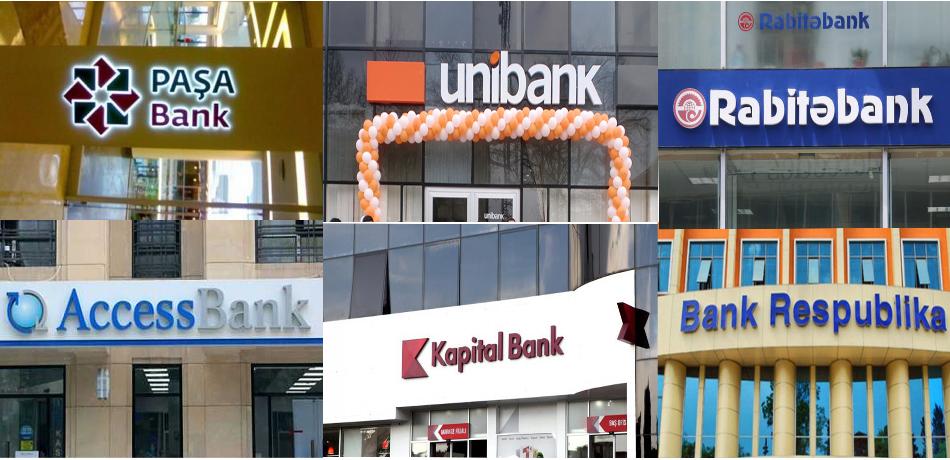 Banks operating in Azerbaijan have published financial statements for 2022.
Yeniavaz.com
reports that only 1 out of 25 banks operating in the country - "BTB Bank" - worked at a loss.
"Kapital Bank" received the highest profit. The net profit of this bank, whose shares are 99.88% owned by "Pasha Holding", in 2022 amounted to 308 million 47 thousand manats.
Profits (losses) of other banks amounted to:
Banks
Profit
(thousand manats)


Loss
(thousand manats)
2022
2021
2020
2022
2021
2020
"Beynəlxalq Bank"
254 379
208 780
129 391
"Kapital Bank"
308 047
179 963
302 698
"Paşa Bank"
149 394
90 180
84 252
"Yelo Bank"
5 200
11 733
-
39 748
"AFB Bank"
10 884
9 303
5 388
"Rabitəbank"
11 181
2 725
2 180
"Express Bank"
12 409
7 701
6 829
"Naxçıvan Bank"
13 054
6 301
7 323
"Bank Melli İran"
1 357
-
784
1 960
"Azər Türk Bank"
11 020
546
423
"ASB"
5 286
2 228
5 184
"BTB Bank"
-
546
-
4 975
9 130
"Unibank"
557
4 688
11 021
"Günay Bank"
490
410
408
"Bank Avrasiya"
1 815
793
1 226
"Xalq Bank"
27 215
27 289
25 775
"Ziraat Bank"
7 559
7 033
2 111
"Turan Bank"
1 924
668
684
"Premium Bank"
5 466
1 935
3 964
"Muğan Bank"
56
1 552
707
"Bank VTB"
11 904
4 213
3 860
"Access Bank"
15 037
1 106
2 621
"Yapıkredi Bank"
1 153
-
1 373
931
"Bank of Baku"
36 865
23 060
12 673
"Bank Respublika"
26 652
19 500
6 021
A.Jafarov