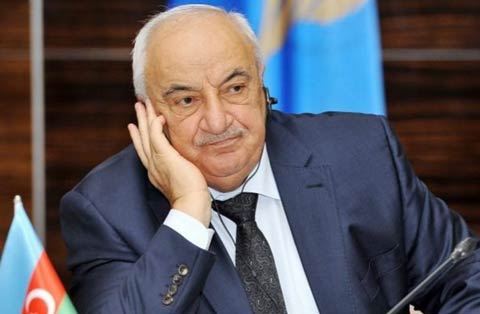 "Pasha Sığorta", the largest insurance company in Azerbaijan, filed a lawsuit against "Avro-Asiya İnşaat Korporasiyası "EVRASCON"" OJSC (TIN - 1000085511), one of the country's largest construction companies.
Yeniavaz.com
reports, that the lawsuit was submitted to the judge of the Baku Commercial Court Narmin Akhmedova.
"Pasha Sığorta" applied to the court in connection with disputes under the insurance contract.
It should be noted that OJSC "Avro-Asiya İnşaat Korporasiyası "EVRASCON"" passed the state registration on 30.04.2003. The legal address of the OJSC, the authorized capital of which is 377,290 manats, is located at the address: Baku, Yasamal district, Gurban Khalilov, house 8.
For information, we inform you that according to the published official information, one of the main shareholders of "Avro-Asiya İnşaat Korporasiyası "EVRASCON"" OJSC (owner of more than 12%) is Sadaya Yagub gizi Sharifova, wife of Abid Sharifov, Deputy Prime Minister of Azerbaijan in 1995-2018 .
Currently, "Avro-Asiya İnşaat Korporasiyası "EVRASCON"" has a large amount of tax debt to the state budget - 113,000 manats.
It should also be noted that members of the family of Abid Sharifov conduct extensive business activities both in Azerbaijan and abroad.
Abid Sharifov's wife, Sadaya Sharifova, is one of the three partners of the "Kəpəz-S" company, which was registered on 27.07.2001. Tarana Mahmudova, the daughter of a former deputy prime minister, is the legal representative of the two companies in Azerbaijan. These are "A.N.N.N" LLC, registered in 2002, and "GÜVƏN 2017" LLC, registered in 2017. Tarana Mahmudova is also the director of the "Optimed" medical center operating in the Narimanov region.
The companies "Londoncapsule Limited" and "Abeona Global Limited", operating in London, the capital of England, belong to the grandson of Abid Sharifov, Nijat Makhmudov.
A. Jafarov