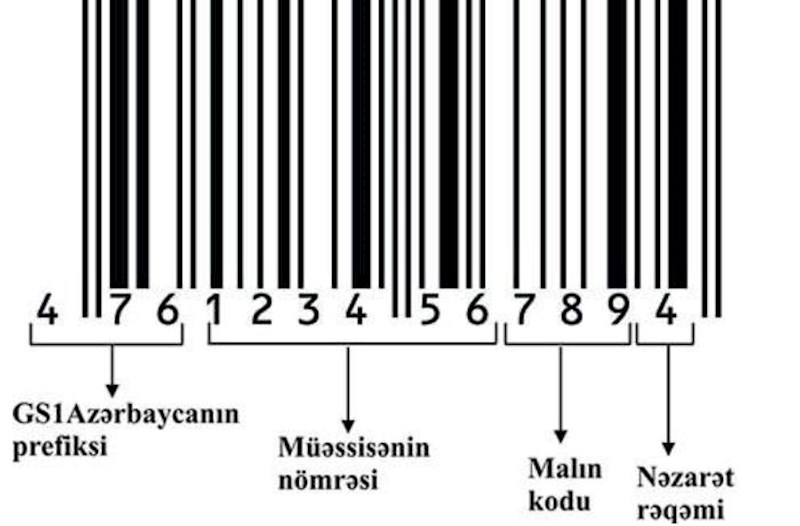 "GS1 Azerbaijan" LLC (TIN -1400106351), one of the leading companies in Azerbaijan, has announced its liquidation.
Yeniavaz.com
reports,that information about this was published in the newspaper "Vergilər".
The information notes that creditors can submit their claims within two months at the address: Baku city, Sabail district, Uzeyir Gadzhibekov street, building 41, apartment 62-63.
It should be noted that "GS1 Azerbaijan" LLC was registered on 27.01.2001. Aliyeva Sabina Astan gizi is the legal representative of the LLC with an authorized capital of 20 manats.
"GS1 Azerbaijan" LLC provides a barcode number distribution service to enterprises and individual entrepreneurs operating in the territory of Azerbaijan in accordance with international standards and compliance with the rules for goods. Such barcode commodity numbering standards are developed and maintained by the international organization GS1.
"GS1 Azerbaijan" LLC is the only organization in our country that acts as a member of the GS1 International Association and ensures the registration of enterprises in the GS1 international system.
We contacted "GS1 Azerbaijan" LLC to clarify the reason for the liquidation of the company. A person who introduced himself as the interlocutor of the company told Yeniavaz.com that even if "GS1 Azerbaijan" LLC is liquidated, they will continue their activities under a different name.
A. Jafarov