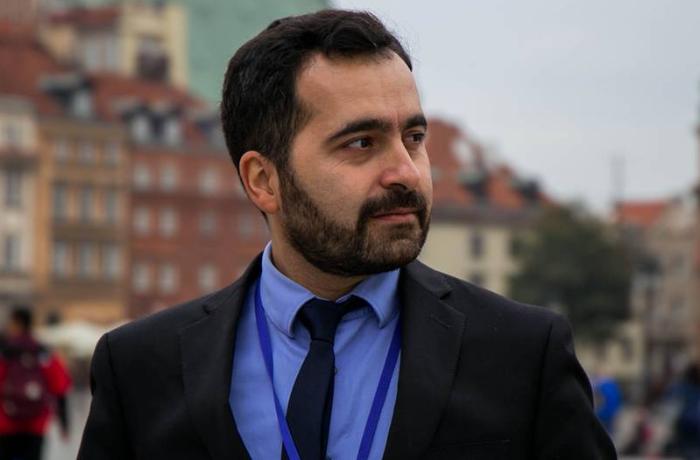 The U.S. State Department reiterated its call for the release of the jailed human rights activist Bakhtiyar Hajiyev after a Baku court on Tuesday rejected his appeal to serve out his pre-trial detention at home.
Yeniavaz.com reports with reference to the official website of the US State Department, this was stated by the official representative of the department, Ned Price, in response to a topical question.
"You heard from us last week... just how troubled we are and we were affected by the arrest and the detention of Mr. Hajiyev on the eve of Human Rights Day," Spokesperson Ned Price told a daily press briefing.
"We've urged Azerbaijan authorities to release him expeditiously," he added.
Asked whether Hajiyev's case has been raised with Baku officials, Price said, "these are conversations that we are in a position to have privately through diplomatic channels with our partners."
He went on to add, "We don't hesitate to raise human rights broadly, systemically, but also individual cases with our partners around the world. And that, of course, includes our partners in Azerbaijan."
Hajiyev, a U.S.-educated prominent human rights defender, was detained on December 9 and sentenced to 50 days of pre-trial detention on charges of "hooliganism" and "disrespect for court." His arrest came amid a recent crackdown on opposition party functionaries and activists by the Azerbainani government.