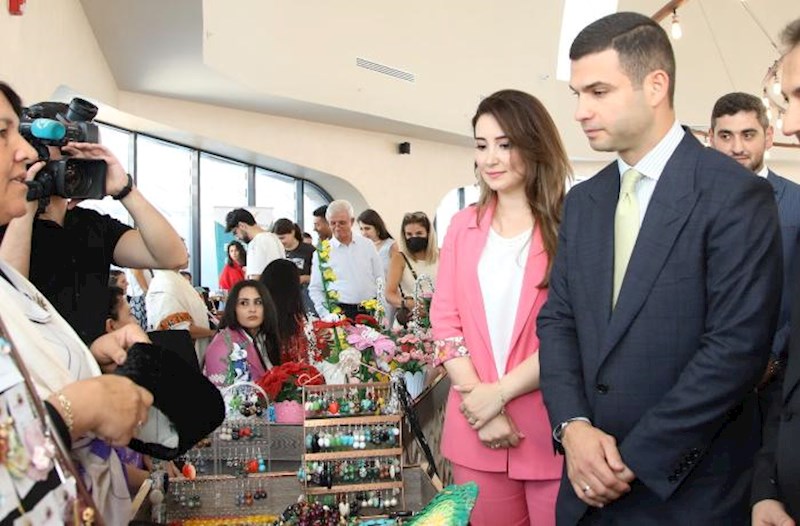 The result of the tender (Open Tender) conducted by the Small and Medium Business Development Agency (KOBİA) has been announced.
Yeniavaz.com
reports, that "Bizim Diyar" LLC (TIN - 130687881) became the winner of the tender.
According to the terms of the competition, by order of KOBİA, "Bizim Diyar" LLC will perform services related to "holding the DAYAQ award event" in one of the 5-star hotels operating in the center of Baku, and will receive 94,401 manats and 42 kopecks in return.
It should be noted that the event will last 3 hours and will be attended by 220 guests.
For information, we note that "Bizim Diyar" LLC, which will receive 94,000 manats for organizing a 3-hour event, was registered on 06.11.2020. The legal address of the LLC with an authorized capital of 10 manats is located at: Jafar Jabbarli, Yasamal district, house 44 (Caspian Plaza). The legal representative of the LLC is Jabbarly Khazar Azer oglu.
"Bizim Diyar" LLC won 3 more tenders held by KOBİA in June this year.

One of the remarkable moments is that "Bizim Diyar" LLC won only tenders held by KOBİA. The name "Bizim Diyar" LLC is not found either in the tenders of other organizations or in other open Internet resources.
The main interesting point related to the tender is that Khazar Jabbarly, the legal representative of "Bizim Diyar" LLC, is also the Deputy Chairman of the "Odlar Yurdu Youth Public Association". Aleskerova Nigar Elman gizi, who is the chairman of "Odlar Yurdu", is also a member of the Public Council of KOBİA itself.
At the same time, Nigar Aleskerova implemented the project "Development of Entrepreneurship and Self-Employment in Villages" in 2020 based on the order of KOBİA.
In addition, Nigar Aleskerova established the Association of Small and Medium Business Entities and Clubs (KOBSKA) in 2020 and became its chairman.
A. Jafarov