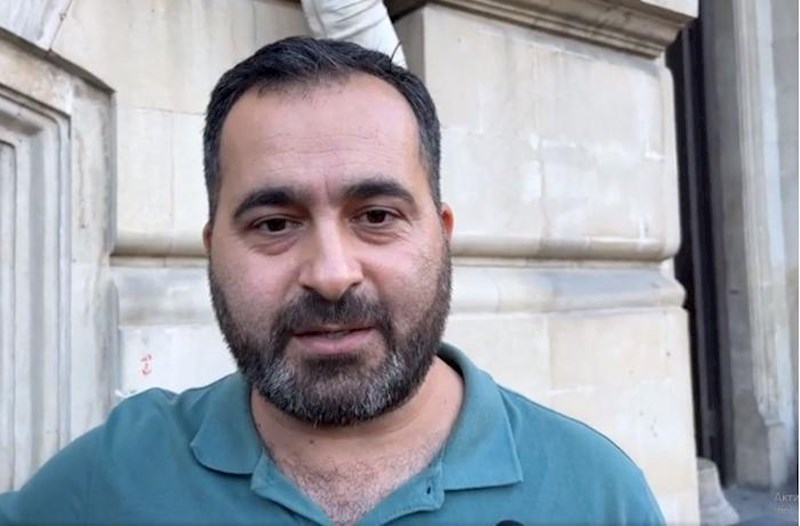 Public activist Bakhtiyar Hajiyev continues his hunger strike in Baku Pre-trial Detention Facility No. 1, demanding his release from custody and termination of criminal prosecution against him on trumped-up charges.
Yeniavaz.com
reports, that this was stated by lawyer Agil Layich, who met with Hajiyev on December 16.
The lawyer conveyed to Hajiyev the insistent request of a group of members of the public to end the hunger strike. But he thanked for the active support and said that he would continue the action until he was released.
Rufat Safarov, executive director of the human rights organization "Müdafiə Xətti", told "Turan" that Hajiyev has no complaints about the conditions of his detention and his treatment. But after his arrest, he is still not allowed to talk to family members on the phone.
"A group of activists is conducting a public campaign in defense of Hajiyev", - Safarov said.
It should be noted that meetings are planned with representatives of diplomatic missions and international organizations in order to inform them about the fictitious criminal case against Hajiyev. On December 16, Safarov was received at the Belgian embassy along with his lawyer.
In addition, it is planned to go on a hunger strike in solidarity with Hajiyev.
It should be noted that the head of the "Institute of Public Policy" Bakhtiyar Hajiyev was detained on December 9 on charges of hooliganism and contempt of court. On the same day, the Khatai District Court of Baku arrested Hajiyev for 1 month and 20 days. The defense filed an appeal against this decision, and Hajiyev himself said that he would go on an indefinite hunger strike if the court did not satisfy the appeal.
On December 15, the Court of Appeal did not satisfy Hajiyev's appeal; he stated at the meeting that he had gone on a hunger strike demanding his release.