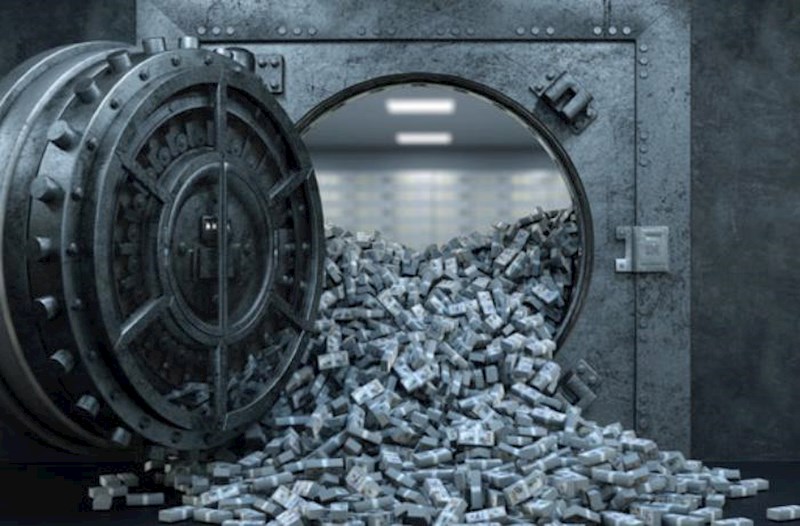 Only 6 out of 23 private banks operating in Azerbaijan have an authorized capital of over 200 million manats.
Yeniavaz.com
reports, that the bank with the highest authorized capital is "Yelo Bank" OJSC. The authorized capital of this bank is 378 million manats.
For information, we note that the authorized capital is both the initial capital for companies, including banks, and the main means of ensuring payment of the financial claims of their creditors in the event of bankruptcy. In this regard, the authorized capital plays the role of a kind of guarantor of both the financial stability of banks and their normal development.
We represent 6 Azerbaijani banks with an authorized capital of more than 200 million and their shareholders:
Banks
Authorized capital
Shareholders
"Yelo Bank" OJSC
378 million manats
"Topaz İnvestments Limited" CJSC – 95,68 %
Marina Kulishova – 4,22 %
"İSR Holdinq" LLC – 0,10 %
(The bank is controlled by Vahid Alekperov)
"Xalq Bank" OJSC
364,8 million manats
"İdeal Biznes Ko" LLC - 50 %
"Yevro Standart" LLC - 33,85 %
"Amal İnvest Qrup" LLC - 16,15 %
(The bank is controlled by Leyla Aliyeva, Arzu Aliyeva and Arif Pashayev)
"Paşa Bank" OJSC
354,5 million manats
PASHA Holding LLC - 57 %
Bless LLC - 28 %
Arif Pashayev - 10 %
Jamal Pashayev – 5%
(The bank is controlled by Leyla Aliyeva, Arzu Aliyeva, Arif Pashayev and Jamal Pashayev)
"Bank VTB" OJSC
315,8 million manats
"Bank VTB" PSC (Russian Federation) – 99,99%
Adygozel Agaev – 0,01 %
(The bank is controlled by the Russian government)
"AccessBank" CJSC
258,7 million manats
Asian Development Bank - 19.9%
European Investment Bank - 17.39%
International Finance Corporation - 16.56%
Netherlands Development Bank (FMO) - 9.41%
Austrian Development Bank (OeEB) - 9.17%
Swiss Investment Fund - 8.89%
ResponsAbility Management Company S.A. - 7.11%
Individual shareholders with less than 3% of shares - 11.57%
"Kapital Bank" OJSC
245,9 million manats
Paşa Holdinq LLC – 99,88%
Individuals - 0.12%
(The bank is controlled by Leyla Aliyeva, Arzu Aliyeva, Arif Pashayev and Jamal Pashayev)
A.Cafarov