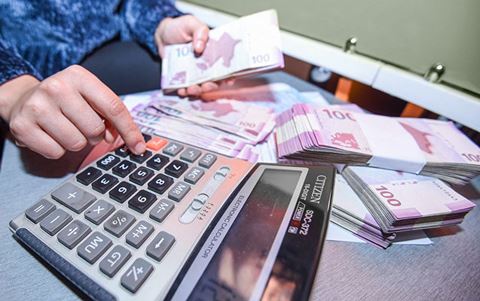 The winner of the tender held by the Regional College at Ganja State University has been announced.
Yeniavaz.com
reports, that "SL 99 Corp" LLC (TIN - 1102638151) became the winner of two tenders for the amount of AZN 58,500.44. LLC will carry out major and current repairs in the college.
For information, the legal address of the company is Garadagh district, Lokbatan urban-type settlement, passage 1594, building 30, apt. 8. The company with an authorized capital of 10 manats was registered on 22.06.2022. The legal representative of LLC "SL 99 Corp" is Sultanova Vusala Vagif gizi.
This person manages several other companies registered at the specified address. Sultanova Vusala Vagif gizi is the head of "Delta 10 LT" LLC (TIN - 1102638281), "Smart 86 Corp" LLC (TIN - 1102638431) and "Yaşam 88 LT" LLC (TIN - 1102638301)
It should also be noted that one of the companies headed by Sultanova Vusalei Vagif gizi, "Smart 86 Corp" LLC, won the tender for the amount of 11,200 manat, held by the Research Institute of Geotechnological Problems of Oil, Gas and Chemistry of ANAS yesterday (11.29.2022).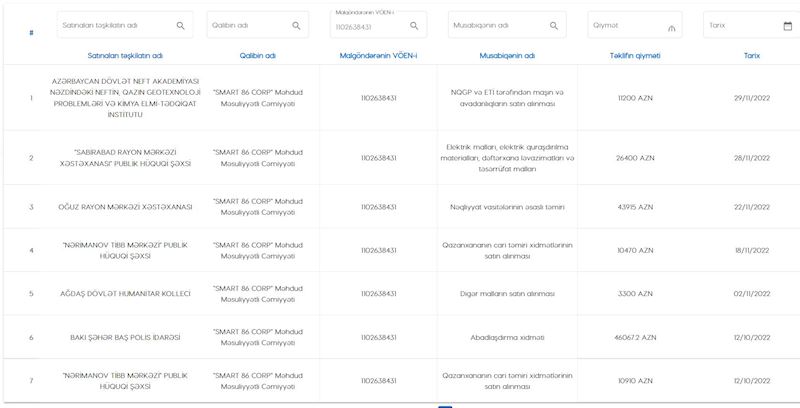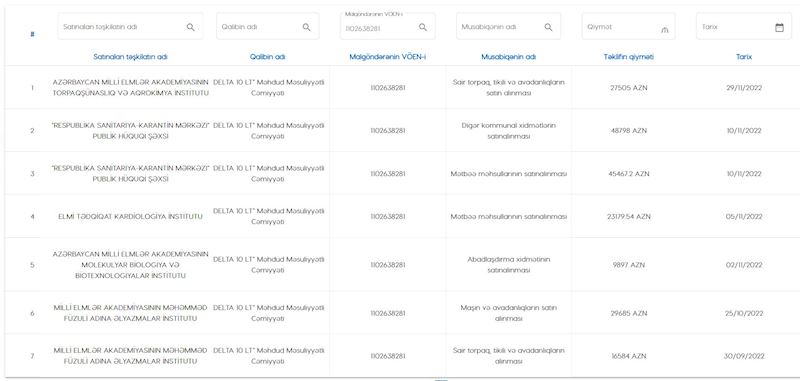 In general, despite the fact that these companies passed state registration only 5 months ago, they managed to win dozens of tenders worth 100,000 manats in various areas.
Recall once again that Article 6 of the Law "On Public Procurement" contains requirements for the qualification of consignors (contractors). Paragraph 6.2.1 of this article clearly states that in order to ensure the execution of a sales contract, it is necessary to have professionalism, experience, technical and financial capabilities, workforce, managerial competence, reliability in the relevant field.
It is not clear what kind of professionalism and experience these companies have, which were founded only 5 months ago and do not have an official website or even a social network account.
A. Jafarov