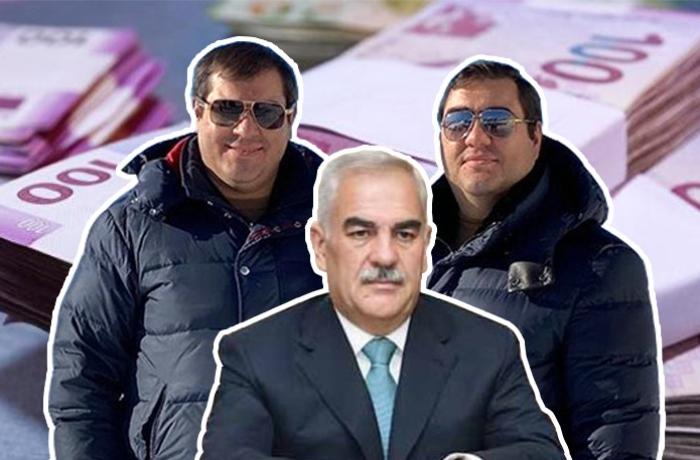 The winner of the tender held by the State Oil Fund has been announced.
Yeniavaz.com
reports, that "Bakı Satış Mərkəzi" LLC of the "Gəmiqaya" Holding Companies Union (TIN-0200631761) became the winner of the tender.
The winning company will sell natural mineral drinking water to the Oil Fund in the amount of 13,750 manats.
For information, we note that LLC "Bakı Satış Mərkəzi" of the Union of Companies "Gəmiqaya Holdinq" is part of a group of companies known as "Gəmiqaya Holdinq". "Gəmiqaya Holdinq", operating in the Nakhchivan Autonomous Republic, is also engaged in the production and sale of the mineral water of the same name from the village of Badamli, located in the Shahbuz region.
It should be noted that numerous companies under the name "Gəmiqaya" have passed the state registration in Nakhchivan. For many years, information has been circulating in the media that these companies belong to the family members of the Chairman of the Supreme Assembly of the Nakhchivan Autonomous Republic Vasif Talibov, and they have not yet been refuted. In 2014, Vasif Talibov's son Rza Talibov mentioned himself as the head of "Gəmiqaya Holdinq" in information he shared on his
Facebook
account.
We also inform that Rza Talibov currently works as the head of the Main Department for Citizenship in the State Migration Service.
One of the companies operating under the name "Gəmiqaya" - the company "Gəmiqaya-XXI" (TIN-0200013971) is headed by Yagub Habibbeyli, brother of Isa Habibbayli, president of ANAS, elected deputy from Sharur constituency No. 2.
A. Jafarov