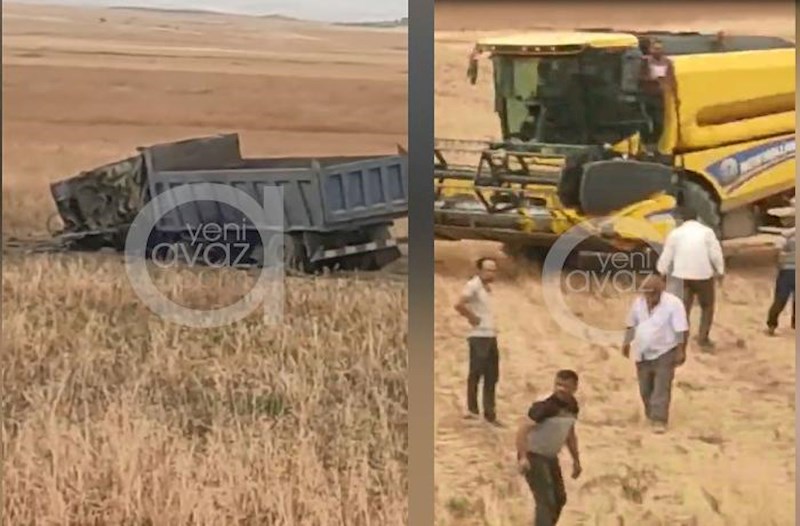 When the Law "On Land Reform" was adopted in Azerbaijan in 1996, the lands that were part of the economic regions of Eastern Zangezur and Karabakh were already occupied.
Yeniavaz.com
reports, that due to the occupation, it was not possible to carry out land reform in Agdam, Fizuli, Jabrayil, Kalbajar, Gubadli, Lachin and Zangilan regions.
For information, that Article 24 of the Law "On Land Reform" states that after the liberation of the lands occupied as a result of the military aggression of the Republic of Armenia, land reform and the transfer of lands to private ownership of persons forcibly displaced from these lands will be carried out in the manner prescribed by this Law.
According to article 12 of the law, everyone who works on a permanent basis in state farms and collective farms and lives in this territory has the right to receive a land share.
Despite the fact that the above territories have been liberated from occupation for 2 years, the requirements of the Law "On Land Reform" have not been met. No land reform was carried out in these areas.
It should also be noted that, despite the absence of land reforms, some private companies are engaged in agricultural activities in these areas. For example, last year wheat production in the Jabrayil region increased almost 3 times compared to the previous year.
If you remember, on July 14 of this year, in the area of the liberated village of Dagtumas, Jabrayil region, a truck belonging to "Azərsun Holdinq" was blown up by an anti-tank mine. ANAMA and the Jabrayil District Prosecutor's Office, which issued a statement about the incident, said that the incident occurred in an area not cleared of mines. At that time, video footage of the car hit by a mine was
released
, and it became known that grain harvesting was carried out in the immediate vicinity of the car hit by a mine.
As we mentioned at the beginning of the article, according to the requirements of the Law "On Land Reform", the lands that belonged to state and collective farms until 1996, operating in the territory of the village of Dagtumas of the Jabrayil region, have been owned by the people for 2 years already. There was simply no distribution of land.
But I wonder if "Azərsun Holding" concluded a lease agreement with the residents of the village of Dagtumas, where they grow wheat? Do they get paid anything for planting wheat?
Earlier, the Ministry of Agriculture told Yeniavaz.com that the Ministry of Agriculture does not give permission to those who want to engage in agriculture in the territories liberated from occupation.
And we were not able to get answers to our questions from the Azərsun Holding company.
A. Jafarov