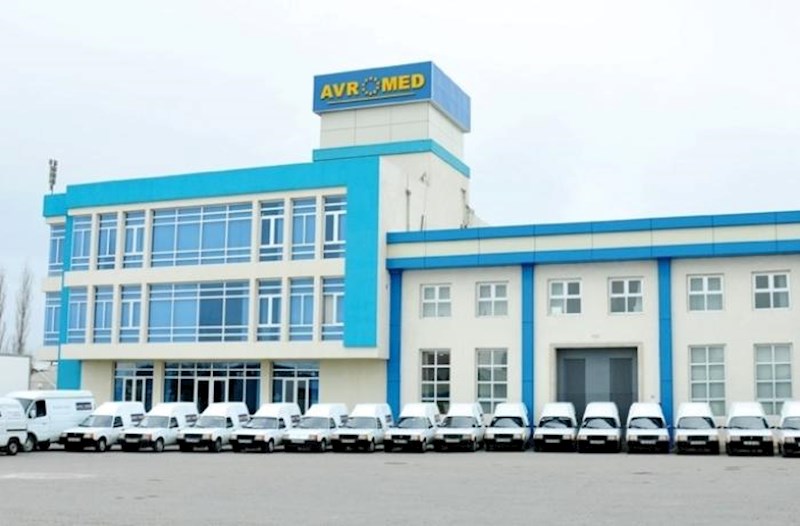 "Avromed Company" CJSC, one of the leading companies in Azerbaijan, an administrative protocol was drawn up in accordance with Article 430.4 of the Code of Administrative Offenses.
Yeniavaz.com
reports, that the protocol drawn up at "Avromed Company" CJSC will be considered at the Nasimi District Court on November 30 at 14:30 under the chairmanship of Judge Elmeddin Huseynov.
For information, that Article 430.4 of the Code of Administrative Offenses provides for liability for non-return of foreign exchange funds paid from abroad in cases where, in exchange for foreign exchange funds paid in advance, the relevant goods were not imported within the time limits established by law, work was not done or services were not provided.
For this administrative offense, legal entities are subject to a fine in the amount of twenty to thirty percent of the foreign exchange funds that were the direct object of the administrative offense.
It should be noted that CJSC "Avromed Company", engaged in the import of pharmaceutical products, was registered on December 20, 2001.
The legal address of the CJSC, received an authorized capital of 57,000 manats, previously located at the address Nizami district, Nizami Abdullayev, house 47. Currently, the legal address of CJSC is located at the same address as "Pasha Holding", one of the leading holdings of the country - "Neftchilar Ave., 153". The legal representative of the company is Iskenderov Kamran Inglab oglu. Kamran Iskenderov became the CEO of the company this year.
It should also be noted that for many years, the press has reported that one of the co-founders of the CJSC is deputy Javanshir Feyziev. The official biography of Javanshir Feyziev states that in 2002-2010 he was the general director of "Avromed Company" CJSC. In December 2020, in a statement, "Avromed Company" CJSC noted that Javanshir Feyziev worked as a director of "Avromed" until December 1, 2010, and in 2016 he sold his stake in the company: "For more than four years, Mr. Feyziev has no relationship to our company and its management".
A. Jafarov