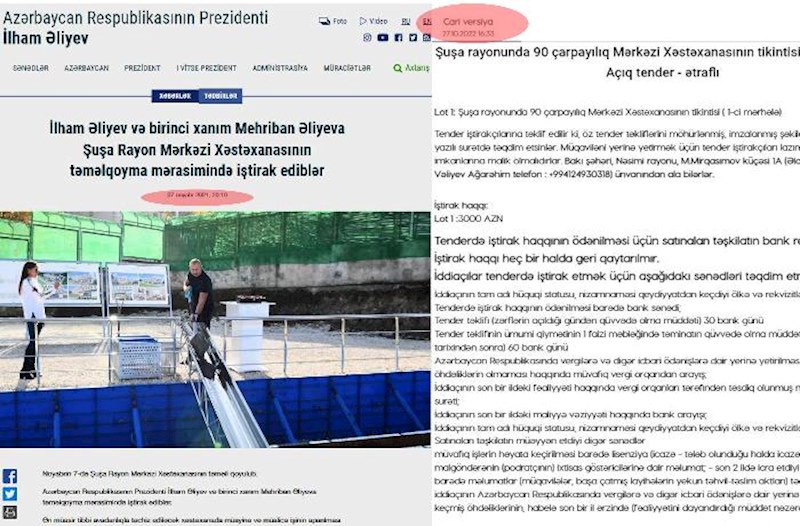 The Ministry of Health has announced an open tender for the construction of a 90-bed Central Hospital (1 stage) in the Shusha region.
Yeniavaz.com
reports with reference to the published official information, the acceptance of documents will last until December 7, 2022.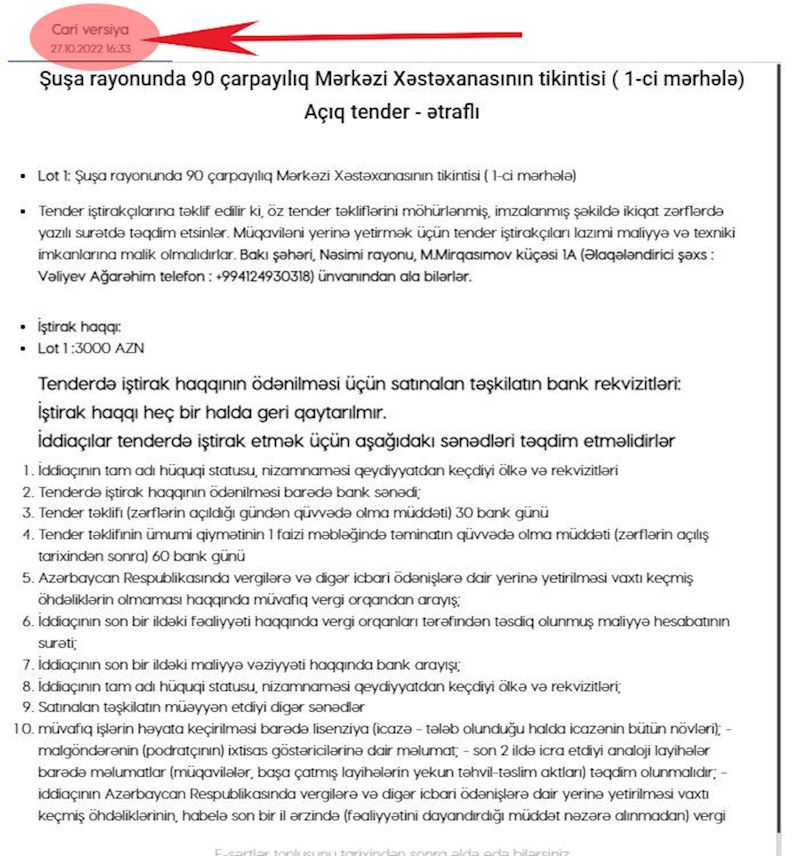 For information, that on November 7 last year, President Ilham Aliyev and First Lady Mehriban Aliyeva took part in the ceremony of laying the foundation of the Central Hospital for 90 beds in the Shusha region. On the same day, President Ilham Aliyev signed a decree on the initial allocation of 500,000 manat to the Ministry of Health from the state budget for 2021 for the reconstruction and restoration of territories liberated from occupation in order to design and build a central hospital with 90 beds in Shusha.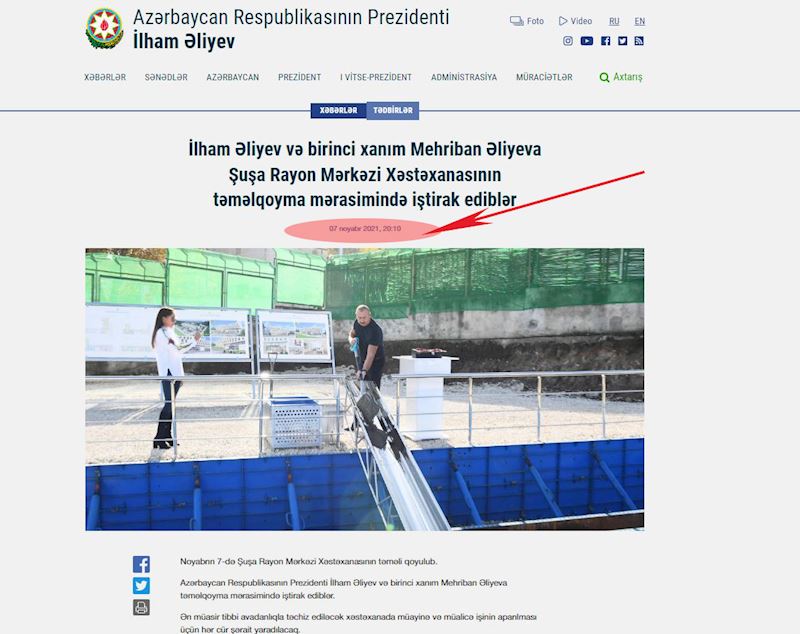 As you can see, almost a year has passed since the laying of the first stone, but the Ministry of Health has not started the construction of the hospital.
It should also be noted that during his speech at the international conference "Development of the post-conflict humanitarian agenda: sustainable development through the revitalization of the cultural environment", held in Shusha on May 19, Special Representative of the President in Shusha Aydin Karimov said that in Shusha the process of building a hospital and a secondary school is accelerating, and the life of the city is being restored.
With questions, we turned to the press service of the Ministry of Health. The ministry clarified that they answer questions in writing. If the ministry makes a statement about this, it will be added to the post.
A. Jafarov