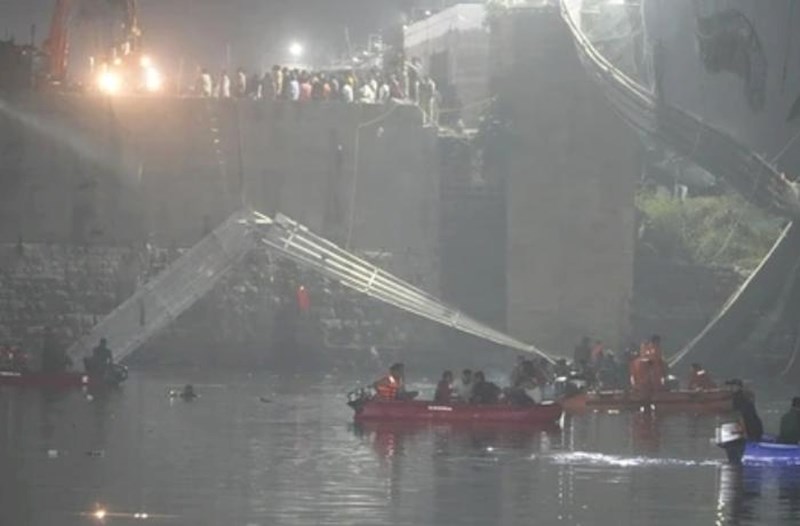 At least 132 people are now dead after a suspension bridge collapsed in India's western state of Gujarat.
Yeniavaz.com
reports citing CNN, that the incident took place Sunday evening in the town of Morbi.
Some 200 people are estimated to have been on the bridge when it collapsed into the river below.
TV footage showed dozens of people holding the cables and remains of the bridge as emergency teams tried to reach them. Some climbed up the wrecked structure to reach the river banks, while others swam to safety.
The 230-meter bridge was built in the 19th century, and only reopened to the public last week after renovation work.