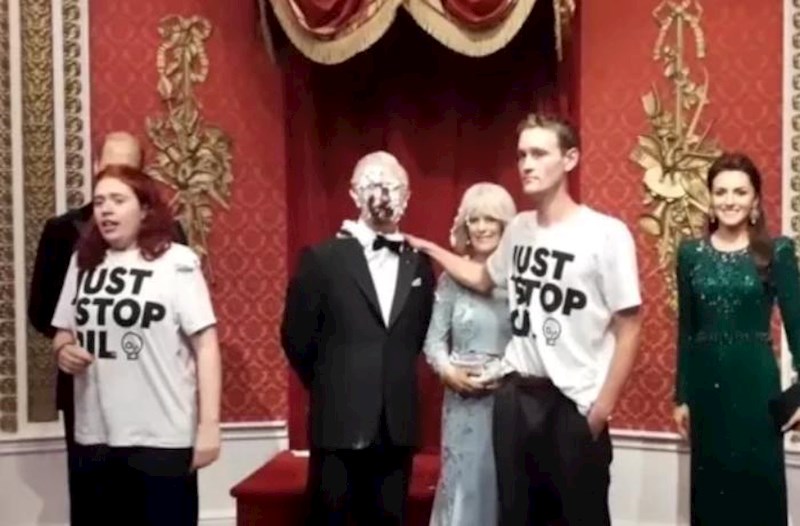 Just Stop Oil protestors have thrown chocolate cake over the King Charles waxwork at Madame Tussauds.
Yeniavaz.com
reports, that two supporters launched the sweet treat all over the waxworks in London.
It comes just a day after protestors in Germany covered a £96m Monet painting with mashed potato.
Eilidh McFadden, 20, from Glasgow, and Tom Johnson, 29, a painter/decorator from Sunderland, were identified by Just Stop Oil, and they said: 'The science is clear.
'The demand is simple: just stop new oil and gas. It's a piece of cake.'