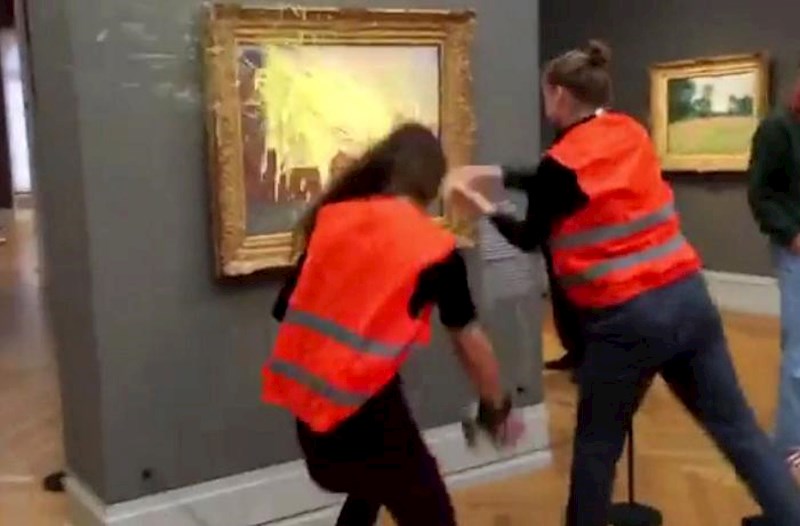 Two climate activists threw mashed potatoes on painting by the celebrated French Impressionist Claude Monet in a German museum.
Yeniavaz.com
reports, that videos show the activists dousing one of the artist's works, "Grainstacks", with a thick yellow substance.
The activists, a man and a woman, each glued a hand to the wall by the painting. Then, the woman shouted in German - "a climate catastrophe, and all you are afraid of is tomato soup or mashed potatoes in a painting", referring to a similar attack this month in London by activists who threw cans of tomato soup on a painting by Vincent van Gogh.
The museum said that the food did not cause any damage to the piece, which sold for nearly $111 million in 2019.