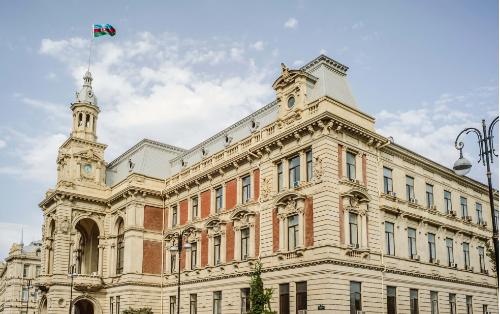 "R.V. Yol İnşaat" LLC became the winner of the tender competitions held by "Bakı Şəhər Əsaslı Tikinti və Təmir" LLC, which is subordinate to the Baku City Executive Power.
Yeniavaz.com
reports, that the Baku City Hall awarded "R.V. Yol İnşaat" 6 million 14 thousand 521 manat 25 kopecks for the purchase of works on the repair, reconstruction and improvement of sidewalks, courtyards, parks and squares in the capital.
For information, that the legal representative of "R.V. Yol İnşaat" LLC with an authorized capital of 20 manat is Bandaliev Zulfali Israfil oglu. The company was registered on January 7, 2009.
It should be noted that the winner of the 6 million tender "R.V. Yol İnşaat" LLC has a tax debt of 8,78 manat 34 kopecks as of the previous day.
Participation in the tender of companies with tax debts is prohibited in accordance with the requirements of Article 6.2.5 of the Law "On Public Procurement".
Elnur Ali