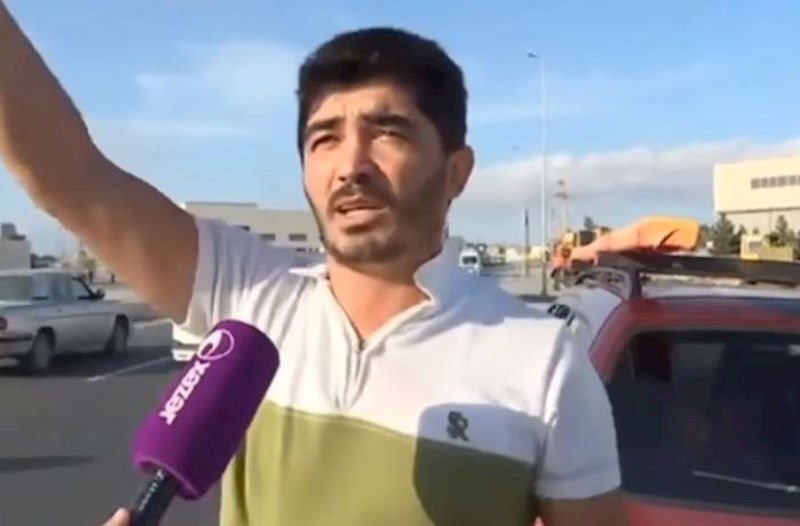 In social media became viral an interview with citizen Tarlan Mikayilov to Azerbaijani television about changes in the famous "VAZ" circle, which provides access to the city of Khirdalan from the Baku-Sumgayit road.
Yeniavaz.com
reports, that the interviews given to the AzTV and Khazar TV were contradictory.
So, T.Mikayilov expressed his dissatisfaction with the change in his interview to Khazar TV.
In a conversation with AzTV on the same topic, the driver said that the change would eliminate traffic jams.
The fact that he voiced opposing opinions in his interviews became viral in social media.