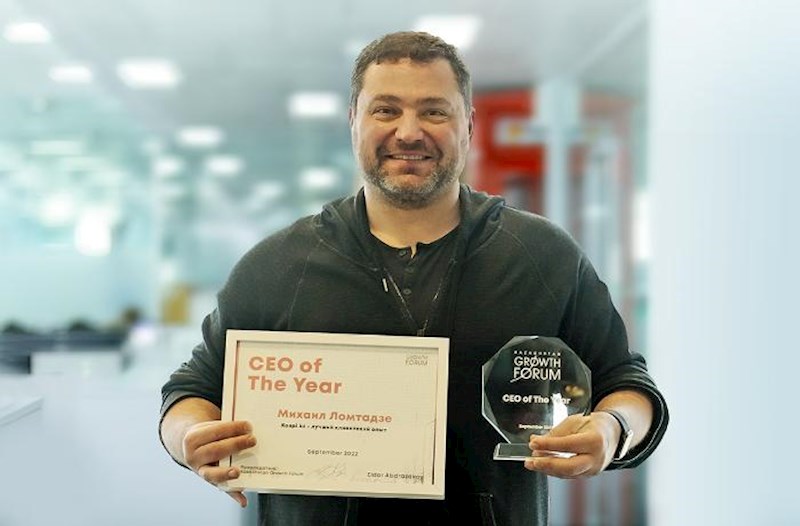 Billionaire Mikhail Lomtadze, the owner of the 4 most visited advertising platforms in Azerbaijan - "turbo.az", "tap.az", "boss.az" and "bina.az" - became one of the winners of the competition in Kazakhstan "The best head of the company".
Yeniavaz.com
reports, that the Development Forum of Kazakhstan annually awards businessmen in various nominations. Mikhail Lomtadze won in the nomination "Best Customer Experience".
For information, 46-year-old Mikhail Lomtadze, a citizen of Georgia, is one of the main shareholders of "Kaspi.kz", one of the largest companies in Kazakhstan. Mikhail Lomtadze also controls a 23% stake in "Kaspi Bank", one of the largest banks in Kazakhstan. According to press reports, Mikhail Lomtadze bought shares in "Kaspi Bank" from Kairat Satybaldiul, Nusultan Nazarbayev's nephew, who is currently in prison. According to information published by "Forbes" in 2021 (May), Mikhail Lomtadze's fortune was $3.2 billion.
When Lomtadze bought "turbo.az", "tap.az", "boss.az" and "bina.az", which are Azerbaijan's leading advertising sites, is unknown. However, LLC "DİGİTAL CLASSİFİEDS" (TIN-1405631661), to which these sites are connected, was registered by the state on 08/16/2021. The legal address of the LLC with an authorized capital of AZN 50,000 is located at Rasul Rza 75, Nasimi district. The legal representative of the company is Mamuka Kirvalidze, a citizen of Georgia.
A. Jafarov