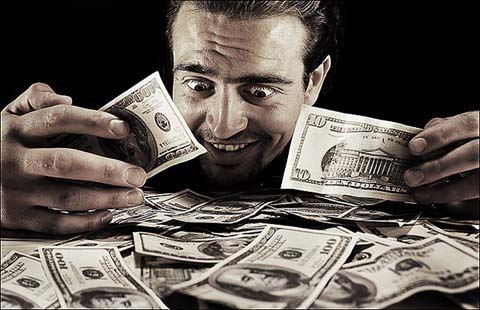 Forbes has published a list of the 20 richest people in the United States.
Yeniavaz.com
reports that the wealth of the richest (billionaires) US citizens has decreased by $235 billion over the past year.
Mark Zuckerberg, owner of The Meta (formerly known as Facebook), suffered the biggest losses. Meta's shares fell 57%. Over the past year, Zuckerberg's fortune has decreased by $74 billion.
Elon Musk, the owner of Tesla and SpaceX, who topped the list for the first time, became the person with the highest income this year. Musk, who is worth about $251 billion, made $60.5 billion last year.
Here is a list of the 20 richest people living in the US:
| | | | |
| --- | --- | --- | --- |
| Name | Status in 2022 | Status in 2021 | Main source of income |
| Elon Musk | 251 billion $ | 190,5 billions $ | "Tesla", "SpaceX" |
| Jeff Bezos | 151 billion $ | 201 billion $ | "Amazon" |
| Bill Gates | 106 billions $ | 134 billions $ | "Microsoft" |
| Larry Ellison | 101 billion $ | 117,3 billions $ | "Oracle " |
| Warren Buffett | 97 billions $ | 102 billions $ | "Berkshire Hathaway" |
| Larry Page | 93 billions $ | 123 billions $ | "Google" |
| Sergey Brin | 89 billions $ | 118,5 billions $ | "Google" |
| Steve Ballmer | 83 billions $ | 96,5 billions $ | "Microsoft" |
| Michael Bloomberg | 76,8 billions $ | 76,8 billions $ | investments |
| Jim Walton | 57,9 billions $ | 68,8 billions $ | "Walmart" |
| Mark Zuckerberg | 57,7 billions $ | 134,5 billions $ | "Meta" |
| Rob Walton | 56,7 billions $ | 67,6 billions $ | "Walmart" |
| Charles Koch | 56 billions $ | 51 billion $ | "Koch Industries" |
| Yulia Kokh | 56 billions $ | 51 billion $ | "Koch Industries" |
| Alice Walton | 55,7 billions $ | 67,9 billions $ | "Walmart" |
| Michael Dell | 50 billions $ | 50,1 billions $ | "Dell" |
| Phil Knight | 41,5 billions $ | 59,9 billions $ | "Nike" |
| Mackenzie Scott | 37,7 billions $ | 58,5 billions $ | "Amazon" |
| Jacqueline Mars | 37 billions $ | 31,8 billions $ | "Mars Inc." |
| John Mars | 37 billions $ | 31,8 billions $ | "Mars Inc." |