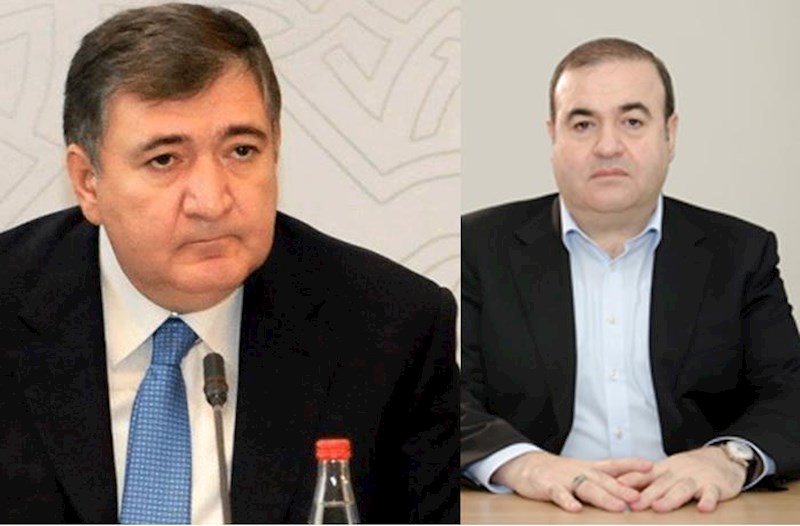 The General Department of Local Revenues of the Baku city of the State Tax Service under the Ministry of Economy filed a lawsuit against the well-known businessman Kamilov Ashraf Kamil, Yeniavaz.com reports.
Judge Leyla Aliyeva will preside over the trial, which will be held on 03.10.2022 at the Baku Commercial Court.
The lawsuit is related to the temporary restriction of the taxpayer's right to leave the country.
For your information, that Ashraf Kamilov is the Deputy Chairman of the Supervisory Board and the legal representative of one of the largest companies in the country, "Ataholding" LLC (TIN-1400096711). Dozens of companies operated as part of "Ataholding", with an authorized capital of over 40 million manat. "AtaBank" OJSC (TIN-9900006651), currently in the process of liquidation, also belonged to "Ataholding". At the same time, Ashraf Kamilov was the chairman of the Supervisory Board of "AtaBank" and owned 16% of the bank's shares.
It should be noted that at present "Ataholding" LLC has a tax debt to the state budget in the amount of 1 million 15 thousand 68 manat 92 kopecks.
It should also be noted that over the years, the media have been circulating information that the company "Ataholding" belongs to the former Minister of Taxes Fazil Mammadov. Dayanat Guliyev, who has been working at "AtaBank" since the age of 20 (born in 1983) and was appointed chairman of the bank's board of directors in 2016, is the former minister's nephew. In 2014-2016, Dayanat Guliyev served as Chairman of the Board of Directors and Chairman of the Supervisory Board of "Synergy Group" LLC, which is supposedly owned by Fazil Mammadov. At present, "Synergy Group", whose authorized capital is 50 million manat, is headed by another nephew of Fazil Mammadov, Elnur Iskenderov.
Elnur Iskenderov is also the son of Khaleddin Iskenderov, the former head of the executive power of Binagadi, and previously worked as deputy director of the General Department of the Baku City of Local Revenues under the Ministry of Taxes. After Fazil Mammadov was dismissed from the post of minister, Khaleddin Iskenderov and his son were relieved of their posts.
A. Jafarov