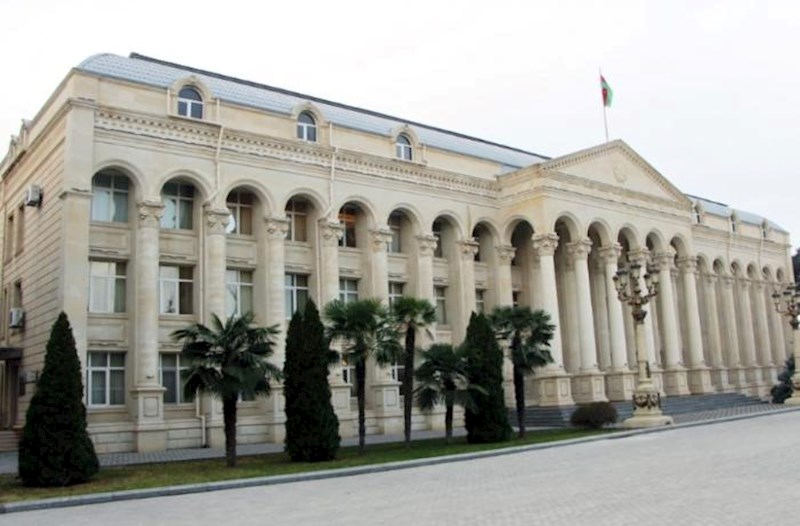 LLC "Orlondo Az" (TIN-1102637081) became the winner of the competition (request for quotations) held by the Gazakh State Social and Economic College.
Yeniavaz.com
reports citing to published official information that "Orlondo Az" LLC will sell stationery and household goods worth 31,300 manat to the Gazakh State Socio-Economic College.
The tender was announced on 09/01/2022. LLC "Orlondo Az" was registered about 2 months ago - 06/20/2022.
It should also be noted that "Orlondo Az" LLC won a tender worth 105,800 manat held by the Yevlakh City Housing and Communal Services just a month after its state registration. LLC "Orlondo Az" sold planting material and fertilizers to the Public Utilities Association.
It should be noted that it is impossible to find any information about "Orlondo Az" LLC in open Internet resources. The LLC, which was established just a month ago and won a tender for 106,000 manat, is guarded at the address - Baku city, Garadagh district, Lokbatan urban settlement, passage 1594, house 30, apt. 8. The legal representative of LLC is Maharramov Rovshan Baladadash oglu.
Article 6 of the Law "On Public Procurement" requires the qualification of consignors (contractors). This article 6.2.1 clearly states that in order to ensure the execution of a sales contract, it is necessary to have an exemption, experience, technical and financial capabilities, manpower, managerial competence, reliability in the verification of the field.
It is not clear what kind of investigation and experience the companies that were registered just a month ago do not have a single significant website, or even a social network account.
A. Jafarov